Welcome to Target Practice where bad popular songs of the past and present get shot. Ever since the rise of West Coast and Southern hip-hop, New York has slowly started to fade from the popular conscience in spite of being the birthplace of the genre. Sure, you have Jay Z and Nas still going strong, but for the most part, New York hip-hop just isn't popping like it used to. Most of the modern NY rappers are either underground or following trends and biting styles from other regions of the country (the South especially). This brings us to Harlem-born rapper A$AP Rocky. He came onto the scene in 2011 with the popularity of his critically-acclaimed mixtape, Live.Love.A$AP, which sounds more like something from Houston than Harlem. After that, he released two studio albums, Long.Live.A$AP and At.Long.Last.A$AP, both of them indulged in drugs, sex, and high fashion. To me, personally, A$AP Rocky has always been hit-and-miss when it comes to songs. He's not a lyricist, but he has a good flow and can ride a beat. Plus, he has an ear for good production. But he can be so wrapped up in the hedonism of his lyrics sometimes that I'm immediately turned off. Take today's Target Practice. It's his biggest hit so far (not counting his feature on Good For You) and it features the overexposed and overhyped Aubrey Graham and the artist formerly known as Tity Boi, 2 Chainz. This is Fuckin' Problems.
I love bad bitches, that's my fucking problem
And yeah I like to fuck, I got a fucking problem
I love bad bitches, that's my fucking problem
And yeah I like to fuck I got a fucking problem
I love bad bitches, that's my fucking problem
And yeah I like to fuck, I got a fucking problem
If finding somebody real is your fucking problem
Bring ya girls to the crib maybe we can solve it
GET IT?! HE HAS A FUCKING PROBLEM!! BECAUSE HE FUCKS A LOT AND IT'S A FUCKING PROBLEM FOR HIM BECAUSE HE CAN'T STOP FUCKING!! HUH?!
Jesus, this is that "this the fucking anthem, get it? the fucking anthem?" lyric from Marvin And Chardonnay all over again. *groans* Fortunately, this is the only thing that 2 Chainz contributes (though, in my personal opinion, we're better off without him). Let's look at A$AP's verse.
Hold up bitches simmer down
Takin' hella long bitch give it to me now
You are one horny motherfucker, you know that?
Make that thing pop like a semi or a nine
Oh baby like it raw with a shimmy shimmy ya
How dare you disgrace Ol' Dirty Bastard by mentioning his song in this shit. Shame on you, A$AP. Shame on you.
Huh, ASAP get like me
Never met a motherfucker fresh like me
All these motherfuckers wanna dress like me
Put the chrome to your dome make you sweat like Keef
I would say, "I highly doubt anyone would want to dress like you," but considering the rap game now, your statement isn't that far-fetched.
Cause I'm the nigga, the nigga nigga, like how you figure?
Getting figures and fucking bitches, she rollin' swishers
Brought her bitches, I brought my niggas, they getting bent up off the liquor
She love my licorice, I let her lick it
Basically, fuck bitches, get money.
They say money make a nigga act nigga-rish
But at least a nigga nigga rich
Having a hard time with lyrics? Just say nigga a bunch of times. It worked for Lil Wayne.
I be fuckin' broads like I be fuckin' bored
Turn a dyke bitch out have her fuckin' boys, beast
I always find it funny to see rappers talk about turning lesbians straight. Because that just doesn't happen. You can't force dick on someone and if you think that works, you are a rapist and should never be in civilized society. Time to move on to Drake.
I know you love it when this beat is on
Make you think about all of the niggas you've been leading on
So this woman is a shallow person who like to cocktease. Well, we now know who won't get penetrated ever.
Make me think about all of the rappers I've been feeding on
Got a feeling that's the same dudes that we speakin' on, oh word?
Did Aubrey just admit that he bit other rappers' styles? Well, points for honesty. You're still a thieving plagiarist, but at least you're an honest one.
Ain't heard my album? Who you sleepin' on?
You should print the lyrics out and have a fucking read-along
Ain't a fucking sing-along unless you brought the weed along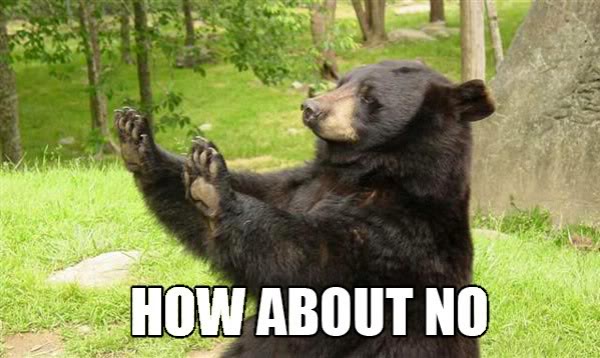 Then ju… (Okay, I got it)
Nope. You fucked up. Go back in the studio and re-write your lyrics. I don't care if this was intentional or not, he fucked up. Did the engineer fall asleep and not catch that fuck-up or was he aware of this fuck-up, but was unable to change it?
engineer: Hey, Drake. That verse you spit on this A$AP song was hot, but I have a question.
Drake: Yeah? What?
engineer: The part where you said "then ju… okay, i got it." It sound like you forgot what you wrote down. Do you want to redo that part?
Drake: We're not changing the verse. It is pure perfection.
engineer: I'm just saying. It sounds like you fucked up.
Drake: Do you realize how much my fans love me? I could release a record of me rapping the alphabet and they'll eat it up.
engineer: But don't you want to make something of quality? You're capable of better things.
Drake: You do know I could have you fired, right?
engineer: Okay, we're not changing anything.
Drake: Good. You see? We can solve our problems easily if we're on the same level mentally.
engineer: I hate my life.
Then just drop down and get yo' eagle on
Or we can stare up at the stars and put the Beatles on
Lame.
All that shit you talkin' bout is not up for discussion
I will pay to make it bigger, I don't pay for no reduction
If it's comin' from a nigga I don't know, then I don't trust it
If you comin' for my head, then motherfucker get to bustin'
Dude, stop trying to be hardcore. You are not that guy. You're Wheelchair Jimmy, for God's sake.
Yes Lord, I don't really say this often
But this long dick nigga ain't for the long talking, I beast
……………… I think we're at the end of the song. Okay, so now that that's over, I can finally…
Yeah hoe this the finale
My pep talk turn into a pep rally
Say she's from the hood but she live inside the valley now
Vacate in Atlanta, then she going back to Cali (umm)
Oh, fuck me. I forgot that Kendrick Lamar is on this piece of shit, too. I guess that's just my mind automatically erasing any thoughts of a great rapper like him on a terrible song like this. Like that other song he appeared on this year. What was it called, True Blood?
Got your girl on my line, world on my line
The irony I fuck 'em at the same damn time
She eyeing me like a nigga don't exist
Girl, I know you want this dick
This will never be not painful. Why, Kendrick? Why?
Girl, I'm Kendrick Lamar
Aka Benz is to me just a car
That mean your friends need to be up to a par
See my standards are pampered by threesomes tomorrow (uhh)
Why are you wasting your talents on this mediocrity?
Kill 'em all dead bodies in the hallway
Don't get involved listen what the crystal ball say
Halle Berry, hallelujah
Holla back I'll do ya, beast
………………………………………………
………………………………………………
………………………………………………
Excuse me. I need to go cry in a corner.
*sniffles* Kendrick Lamar…
THIS SONG IS A BIG FAT STEAMING PIECE OF SHIT!! Goddamn, this song gets on my nerves. From the obnoxiously repetitive hook from 2 Chainz to the generic-as-fuck production to the asinine lyrics, which all revolve around fucking bitches and looking cool. Nobody looked good here. A$AP Rocky has the laziest verse as he's just spouting out rap cliches from the ass and trying to see how many times he can say nigga in one verse. Drake is his usual corny self, not saying anything worth praising. And Kendrick? Urgh. Why the fuck is he here? He's better than all three of these rappers and he shouldn't stoop to their level. He contributed to this song one of the worst verses he's ever done in his entire career. Any run-of-the-mill talentless rapper could've done this verse, that's how bad it is. The typical defense of a song like this is that it's a party/club song that's supposed to be fun and I'm not buying it. There's nothing fun about a bunch of assholes being assholes and they're not even funny or clever. This is just bad music, which there is no excuse for… ever. Next Target Practice, I tackle a song from the Fab Four.
Peace!!
SONGS OF THE WEEK
Juicy-Notorious B.I.G.
Trying To Find A Balance-Atmosphere
One Mic-Nas
So Far To Go-J Dilla ft Common & D'Angelo