Welcome to Musical Appreciation. I once said that I have no tolerance for girl groups. Well, there's always exceptions, like TLC. What do I think of them? Well, I'll put it like this: I FUCKING LOVE TLC!! I LOVE THEM, I LOVE THEM, I LOVE THEM SO MUCH!! THEY ARE SO AWESOME…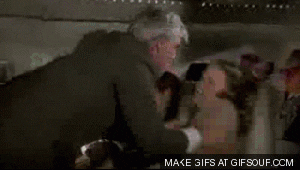 *clears throat* Pardon. No joke, I'm a huge TLC fan. To me, they're the best girl group of all time. They were crazy, they were sexy, they were cool, they were crazysexycool. They were the perfect mix of R&B and hip-hop and they weren't just another generic girl group either. They can make fun party songs and more serious songs about friendship and womanhood. They were the total package. The song we'll be talking about is one of their signature songs and remains one of the best records released in the 90s. This is Waterfalls.
Where to begin with this? Well, let's start with the production and instrumentation. It's beautiful. Yeah, I use that word a lot, but I can't come up with any other words for this song. The funky guitar licks, the somber horns, the subtle keys, and the dusty drums are perfect for building something more serious. The harmonies are great as usual. Chilli, T-Boz, and Left Eye always have the best chemistry of any girl group with unique, distinguishable voices with the former two doing most of the singing and Left Eye doing the rapping along with backing vocals and Waterfalls showcase the girls at their best vocally.
Now for the lyrical content of the song. It addresses issues of the inner cities, more specifically, the influence of drugs and AIDS. The first verse talks about a boy who's caught up in the street life and can't stay out of trouble while his mother prays for him every day, hoping that he'll make something out of his life, but sadly, it never happens as he ends up dead thanks to the lifestyle he chose. The second verse talks about a guy who had unprotected sex with his girlfriend and contracted the HIV virus. Soon, his condition gets worse and has become full-blown AIDS. His own life starts fading away because of temptation and not wearing any safety. Plus, we get a rap from Left Eye where she talks about drama going on in her personal life, using religious context in the hopes of making things better, plus, there's also the dangers of drug addiction.
This was one of those songs that needed to happen because of what was happening at the time. AIDS was a hot topic at the time as people started contracting the disease and dying from it and with a slew of misinformation and lack of information, awareness was necessary, which isn't anything new for TLC, who was one of the advocates for safe sex. And the sad thing is these issues are still relevant today. Drug abuse and STDs are getting out of hand and there are people who are unaware. Songs like Waterfalls are responses to these issues and are still relevant, thus making them timeless pieces of music.
So that was Musical Appreciation. Next time, we'll talk about U.N.I.T.Y.
Peace!!
SONGS OF THE WEEK
America's Sweetheart-Elle King
Respect-Aretha Franklin
Ain't No Mountain High Enough-Marvin Gaye & Tammi Terrell
Summer Of '69-Bryan Adams