Welcome back to another Top 40 Review where we look at the 40 most popular songs in the US Hot 100. A lot has happened since the last Top 40 Review, so let's get started.
#40. Swang-Rae Sremmurd: You know? Even if I don't like Black Beatles, I can at least understand on a very, very, VERY basic level why someone could enjoy it. Swang, on the other hand? God, no. If you want to torture people, glue their ears to a pair of earbuds and play this song on loop. It has all the things that makes their songs: generic beats, below-average rapping, and empty bragging. But what makes this song even worse is the falsetto singing. Dear buttery Jesus, that singing is cancer. This entire song is cancer in audio form and it gets a big fat F.
#39. Side To Side-Ariana Grande ft Nicki Minaj: C
#38. Caroline-Amine: F
#37. Selfish-Future ft Rihanna: In hip-hop news, Future released two albums in a span of two weeks. Yep. Two albums. And I don't like either one. If you're into trap music, you'll most likely like these records and that's fine. Like what you want to like. Just keep it away from me and don't try to convince me that they're good. Anywho, Selfish featuring Rihanna. Like a majority of Future songs, it's BORING. There's barely anything to the production besides bass, snaps, and dull piano. Rihanna's phoning in her performance, Future sounds like shit, and I don't care, they're just trying to hook up after breaking up. not that interesting. I give it an F.
#36. Let Me Love You-DJ Snake ft Justin Bieber: F
#35. Congratulations-Post Malone ft Migos: F
#34. Slide-Calvin Harris ft Frank Ocean & Migos: And now for the latest collaboration that was concocted out of executives throwing darts at a wall full of artists' names. You know? I'm with the production and Frank Ocean. However, they're paired with an annoying pitch-shifted voice that won't shut up and Auto-Tuned Migos who ruined the song wit their shitty verses. This is a clusterfuck that destroys the vibe it was trying to create and I can't like this. I give it a D.
#33. All Time Low-Jon Bellion: B
#32. Cold-The Adam Levine Show ft Future: Question: if Adam Levine decided to pursue a solo career, would you tell the difference between his songs and the recent songs from the band formerly known as Maroon 5? Answer: you wouldn't because there would be no difference. After the turd that was Don't Wanna Know, TALS are now collaborating with Future for a song called Cold. Cold is the most appropriate title for this song because it is a cold, dead shell of misery, starting with that bass & reverb-heavy beat that could never have been made by a band. The song is Adam and Future whining about chicks giving them the cold shoulder. Why should anyone side with these tools in the first place? Future especially is at his worst vocally, high-pitched Auto-Tune and all. This is an ugly, tuneless, soulless song from one of the worst music acts of the decade, so it's no surprise that it gets an F.
#31. T-Shirt-Migos: F
#30. Million Reasons-Lady Gaga: In this year's Super Bowl, Lady Gaga performed at the Halftime Show, which was really good. With this, her music catalog got a boost in sales and downloads, including her latest single Million Reasons. This is a song that I initially wasn't feeling, but it grew on me because it's fantastic. It's a ballad with country influences in the instrumentation, being rooted in acoustic guitar and piano. The writing, while it paints broad strokes, is effective, capturing the feeling of wanting at least one reason to stay in spite of reasons to leave, whether it be a loved one or fame. It shows a side to Gaga that mainstream audiences aren't used to, a side that's more down-to-earth and constraint. I give Million Reasons a B.
#29. Black Beatles-Rae Sremmurd ft Gucci Mane: F
#28. Stay-Zedd & Alessia Cara: While I don't mind seeing more Alessia Cara on the charts, I wish it was for something better than this. I'm conflicted on this. On one hand, the production is decent and so is Alessia Cara herself. On the other hand, the prechorus and drop bug me for different reasons. With the former, it's the robotic vocals and with the latter, it's the drop. This song isn't bad, but I can't call it good, either. I give it a C.
#27. Issues-Julia Michaels: Out of the songs in the Top 40 right now, this is one of the weakest. Issues by Julia Michaels is a toxic relationship song where both partners acknowledge that they have problems and issues with the other, yet they don't want to see the other leave because reasons. Julia's voice in this song has the fragility of a china shop, it leaves no impact whatsoever nor does it rises above mediocrity. The production is also weak. The string stabs, heavy bass, and snaps just don't mesh well with each other. I felt nothing from this track and chances are I'll forget about it after hearing it. I give it a D.
#26. Say You Won't Let Go-James Arthur: D
#25. Don't Wanna Know-The Adam Levine Show ft Kendrick Lamar: F
#24. Rockabye-Clean Bandit ft Sean Paul & Anne-Marie: B
#23. Starboy-The Weeknd ft Daft Punk: A
#22. It Ain't Me-Kygo & Selena Gomez: I didn't expect much from this collabo since I'm not that familiar with Kygo and Selena Gomez has been one huge disappointment. Surprisingly, this song is actually really decent. The best part is the production with its breezy guitar textures and synths that feels like an evolution of tropical music. Selena is working at her vocal strengths at something more constraint, it doesn't feel awkward or uncanny. Plus, the writing ain't bad, thinking about an ex who spent too many nights out. Overall, I don't mind this. It gets a B from me.
#21. Down-Marian Hill: C
#20. Body Like A Back Road-Sam Hunt: F
#19. Scars To Your Beautiful-Alessia Cara: C
#18. 24K Magic-Bruno Mars: A
#17. Mercy-Shawn Mendes: D
#16. Fake Love-Drake: F
#15. Bad Things-Machine Gun Kelly ft Camila Cabello: F
#14. iSpy-KYLE ft Lil Yachty: D
#13. Can't Stop The Feeling-Justin Timberlake: C
#12. Chained To The Rhythm-Katy Perry ft Skip Marley: Hey. everyone. Katy Perry is back.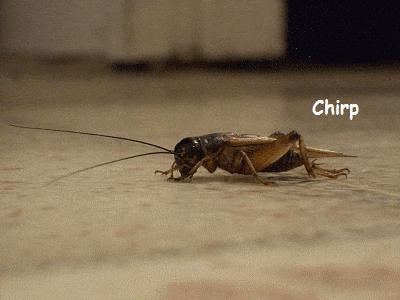 Yeah, I don't care, either. In her latest attempt at a comeback, Katy opted for something with a social message. Thus, Chained To The Rhythm, which is about people stuck in a mental bubble of monotony. Now I'm fine with with artists getting political, but my issue with this track is how obviously calculated and disingenuous it is. Anyone who thinks Max Martin and his writing/production team are gonna make the next Imagine or What's Going On is kidding themselves. Plus, this kind of song accusing people of being chained to mindless entertainment is kinda ironic coming from Katy friggin' Perry, whose discography consists mostly of mindless entertainment and the deepest she has ever gotten was self-empowerment songs and making contemporary Christian music before 2008. I predicted that with the election of Agent Orange, that music was gonna get more political, but I didn't expect it to happen this soon and for it to be this cynical. I'm not buying this. It gets a D.
#11. I Feel It Coming-The Weeknd ft Daft Punk: A
#10. Closer-The Chainsmokers ft Halsey: F
#9. Bounce Back-Big Sean: D
#8. Tunnel Vision-Kodak Black: So far on Top 40 Reviews, I've talked about Desiigner the Future clone, Lil Yachty, Lil Uzi Vert, and 21 Savage. So what XXL Freshman from 2016 is next? Ooh, how about Kodak Black? So far, I've been trying to find the appeal of Kodak Black and found absolutely nothing besides an annoying voice. After a year, he got himself a hit with Tunnel Vision and I'm not impressed. This is a song about making it big and avoiding going to jail with a bunch of brag lyrics and punchlines that are just unnecessary like, "I'm the shit, I need some toilet paper." There's nothing special about the production and like I said before, Kodak's voice is annoying. The only reason this song is as high as it is comes from the music video, which took shots at the KKK and President Agent Orange. I'd be behind an idea like this if the song fit, which in this case, it doesn't. Because of this, it reeks of someone who just wants to capitalize off of current political trends and seem "woke" in the eyes of the gullible. What I'm trying to say is that Kodak Black is the last person you should go to for political music. Anyways, I give this an F.
#7. Paris-The Chainsmokers: D
#6. Love On The Brain-Rihanna: A
#5. Something Just Like This-The Chainsmokers & Coldplay: Another month, another Chainsmokers song. We're gonna be stuck with these dickheads, aren't we? To be fair, this is actually one of their better singles. Something Just Like This has its flaws: the references to superheroes and Greek legends are corny as hell and the drop is WAY too similar to Roses. As for positives? The production is pretty good and Chris Martin ain't half-bad. Somehow, him making these corny ass references makes sense. This is the best song The Chainsmokers have ever made since Roses. Something Just Like This gets a C from me.
#4. That's What I Like-Bruno Mars: I was hoping for Versace On The Floor to be the next hit from Bruno Mars, but I have no problems with this. While I don't think That's What I Like is one of the stronger songs off of 24K Magic, it has good qualities to it. The production has an energy similar to a lot of R&B tracks from the 2000s thanks to the synths, the percussion, and those subtle piano textures and it slaps. Bruno is, well being Bruno and that's all you really need. This is just a fun, enjoyable track. I give it a B.
#3. I Don't Wanna Live Forever-Zayn & Taylor Swift: F
#2. Bad & Boujee-Migos ft Lil Uzi Vert: F
#1. Shape Of You-Ed Sheeran: C
Best
Million Reasons
Honorable Mention
That's What I Like
Worst
Cold
Dishonorable Mention
Swang
So those were the Top 40 songs on the Billboard Hot 100 as of March 7, 2017. Stay tuned next month when I do another Top 40 Review.
Peace!!