1981. The beginning of the Reagan years. A little channel called MTV made its debut on August 1st with the video to The Buggles' Video Killed The Radio Star airing first. It would change music forever before it became the cesspool that it is today. Anyways, the trends of this time are no different from the previous year. Remnants of 70s music trends like disco before they die for good, the rise of new wave, and a shit-ton of ballads. It kinda reminds me of the early 90s with how many ballads there were. While 1981 is better than 1980, it's still pretty dull. So let's count down the worst of the year.
10.
While The Police aren't my favorite 80s band, they're alright in my book. They have some good songs, but this isn't one of them. De Do Do Do, De Da Da Da. Dear Jesus, trying to say the name of this song right makes me feel like a baby trying to speak for the first time. The instrumentation ain't bad and neither is Sting, but it's the lyrics that bring it down majorly. They're nonsense, plain and simple. It'd be one thing if either this was a dance song or it was some form of satire, but the instrumentation implies that this isn't meant to be danced to and satire only works when there's a point about the subject that's being mocked. What was the point of this song? Wait. Sting has an explanation.
"Certainly what we're producing is not elitist High Art: But; equally; I think entertainment's an art. I think my songs are fairly literate – they're not rubbish. 'De Do Do Do', for example, was grossly misunderstood: the lyrics are about banality, about the abuse of words. Almost everyone who reviewed it said, Oh, this is baby talk. They were just listening to the chorus alone, obviously. But they're the same people who would probably never get through the first paragraph of Finnegan's Wake, because that's 'baby talk', too. I know that sounds pretentious, but in that song I was trying to say something which was really quite difficult – that people like politicians, like myself even use words to manipulate people, and that you should be very careful. It's quite a serious song, but because it's by The Police it was just written off as being garbage. I think if I stick at being a lyricist and a composer, then when all this wears off and my head drops off… I'm serious about being a musician and a composer. I don't think it stops when your guitar strings drop off. When all the High Art musicians in ten years' time are working as taxi-drivers, I'll still be a musician."

-Sting
…………………………………………………
…………………………………………………
…………………………………………………
Get the fuck outta here. This is a pretentious copout explanation from a guy with his head up his own ass. So you made an intentionally stupid song in order to make a point about simple words and sounds. You know? This idea could've worked if the song wasn't so poorly written and riddled with filler.
9.
I didn't want to put Blondie on a list like this at all, but for this, I had to. Now, I like a good number of songs from Blondie, but Rapture isn't one of them. I'm not feeling the instrumentation. This fusion of disco and new wave, along with church bells, makes for a weak and discordant sound that doesn't live up to the standards of other Blondie songs. Time has not been kind to this song. It's also not Debbie Harry's best vocal performance, either. She sounds checked out like she didn't want to take part in making the song. But those aren't the reasons why Rapture is on the list. No, the reason Rapture is here is because of the rap bridge. The rap bridge sucked hard. No flow, amateurish rhymes, it was corny as fuck, but not in a fun way, but like someone's drunk aunt. It's exactly what you'd imagine someone who learned about rap for the first time would sound like if they tried to rap. Blondie, stick to pop songs and leave rapping to the pros.
8.
Had enough boring soft rock? Well, too bad. Here's Canadian singer-songwriter Gino Vanelli with Living Inside Myself, a by-the-numbers soft rock ballad. The instrumentation is like a checklist of soft rock sounds. Electric piano with reverb, strings, a piss-poor guitar solo, plus, church bells and a gospel choir in the second and final chorus for some buttfucking reason. And it's depressing as hell, which kinda fits the writing. Ol' Gino here got dumped by his girl and he feels sad and lonely and it's too much. "BOO-HOO!! I'M LOST AND LONELY WITHOUT YOU!! BOO-HOO-HOO-HOO!!" Excuse me if I'm not invested in your self-pity fest. Fucking yawn.
7.
I'm not too familiar with Barbara Streisand. Maybe it's because I'm not actively seeking out white mom music. A lot of her music doesn't stick to me, it goes in one ear and out the other. Now there are exceptions like Woman In Love, but they're not for good reasons. Woman In Love is another schlocky 70s-esque soft rock ballad with uninteresting instrumentation. The blend of strings, acoustic guitars, and electric keys leave no impact whatsoever. Writing-wise, there's not much to it, it's just Barbara singing about how desperately in love she is and all of that sugar, spice, and everything nice nonsense. Hell, she doesn't even like the song herself and she barely performs it live. There's been instances where artists hated their big hits and this is one of those cases where I stand with them.
6.
In 1980, Neil Diamond starred in the remake of the 1927 film The Jazz Singer. I haven't seen it, but I heard it sucked. In spite of its critical failure, the movie spawned a successful soundtrack with all songs done by Neil Diamond. I never liked Neil Diamond, I always thought he was boring and this song, Hello Again, proves my point. The instrumentation is just piano and strings that are generic and bleh. It fits right in alongside other boring ballads from the 70s. The writing is Neil Diamond is calling an old flame on the phone at night to tell her that he misses her so much. Think of Hello by Adele, but without the nuanced writing that makes it work. And it drags, too. For a song that's only 4 minutes, listening to it feels like 4 hours. When you add in Neil Diamond's personality-free voice, it makes for an experience similar to being in the waiting room at the dentist. If Barbara Streisand was white mom music, then Neil Diamond is white dad music.
5.
Now for Arthur's Theme (Best That You Can Do) by one of the most boring soft rock artists in the 80s (which is saying a lot), Christopher Cross. The theme song to the 1981 film Arthur, everything that makes bad soft rock is present on this overproduced turd. The instrumentation is limp and has no color to it. Cross' whimpering singing is painful to sit through. I swear to God, he sings like he's on the verge of crying his eyes out. And there's so much fucking reverb put on his voice that you'd think this song was recorded in his bathroom. And that's before we get into the lyrics, which are smothered in a pool of schmaltz.
When you get caught between the moon and New York City
I know it's crazy but it's true
If you get caught between the moon and New York City
The best that you can do (the best that you can do)
The best that you can do is fall in love
If you get caught between the moon and New York City, the best that you can do is fall in love.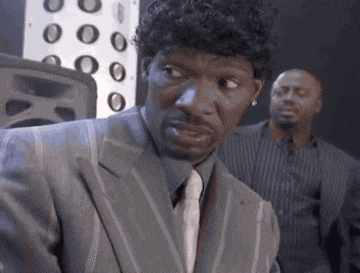 My God, I can smell the cheese oozing out of my headphones. Lionel Richie is laughing at you right now because of this song. Speaking of…
4.
What would happen if Lionel Richie decided to write and produce a country song? Well, we got the answer to that question in Lady by Kenny Rogers. This might as well be a Lionel Richie song because it shares too many similarities. Rogers' voice is at its weakest and covered in reverb. The instrumentation is boring and dreary, being rooted in piano and strings. There is little to no country elements in this song and if they do exist, they're downplayed big time for what is essentially a pop record. The writing is full of love song cliches from knight in shining armor to let me hold you in my arms to never thought I'd find you to we belong together, etc. You could play Bingo based on the cliches of this song. The Lionel Richie influence is strong with this one.
3.
Did I ever mentioned that I hate Air Supply? Because I really hate Air Supply. Once again, they back on the list at number three for a tie. This time around, it's for Every Woman In The World and The One That You Love. They're both schmaltzy love ballads, but at least there are some differences. Every Woman In The World sounds like a sellout pop country song thanks to the use of slide guitar. Writing-wise, it's exactly what the title suggests, a "girl, you're my everything" song. Excuse me while I go barf. The One That You Love is a piano ballad and it's as boring as a piano ballad can get. It's also sung by a man whose singing makes me want to stab my own balls just to experience something less painful. It's like this band took a page out of Chicago's book when it comes to making these awful songs. Urgh.
2.
How bad were the charts that a novelty medley made it onto a Year End list? And not even a good medley, either. Stars On 45 is a Dutch group who specialized in taking popular songs from the past and making medleys out of them. For their first single, they took Venus by Shocking Blue, Sugar Sugar by The Archies, and several Beatles songs and fused them together Human Centipede-style to make the Stars On 45 Medley. These songs don't mesh together organically and you're left with a clusterfuck of a song. It's like a really bad DJ mix at a party or club and you're just sitting there like "what?" Not to mention that they're paired with the most cheap, plastic disco beat that anyone could've made. And I'm sorry, but the singers in the intro and outro annoy the living piss outta me. And this was a number one hit. Seriously. *sigh*
And now, here are some dishonorable mentions.
DISHONORABLE MENTIONS
Sheena Easton-Morning Train (Nine To Five)/Modern Girl
A Taste Of Honey-Sukiyaki
Neil Diamond-Love On The Rocks
Don McLean-Crying
Marty Balin-Hearts
Alan Parsons Project-Time
Dottie West & Kenny Rogers-What Are We Doin' In Love
Alabama-Feels So Right
Dan Fogelberg-Same Old Lang Style
Gary Wright-Really Want To Know You
And finally, the worst song of 1981 IS………..
1.
Whenever I do these Worst Songs lists, I save the number one spot for a song that either irritates my auditory senses (Barbie Girl, London Bridge, Birthday Cake, Anaconda), has the least amount of good qualities (I'm Too Sexy, He Loves U Not, Crank That), or in most cases, is offensive on a moral level (From A Distance, If I Were A Boy, Me Too, Into The Night). Well, let's add another song to the latter category, Ronnie Milsap's (There's) No Getting Over Me. So why this song? Well, setting aside the generic country instrumentation (and corny saxophone solo) and Ronnie Milsap sounding like nearly every male country singer out there, there's the issue of the lyrics. Picture this: Ronnie Milsap broke up with his girlfriend. She wants to move on with her life, but ol' Ronnie here isn't having it and decides to troll this chick by saying that everywhere she goes, he'll be there and there's no getting over him.
I'll be the bill you forgot to pay
I'll be the dream that keeps you awake
I'll be the song on the radio
I'll be the reason that you tell the boys no.
I'll be the face that you see in the crowd
I'll be the times that you cry out loud
I'll be the smile when there's no one around
I'll be the book that you just can't put down
So you can walk out on me tonight.
Who does he think he is, Darkwing Duck?
On a more serious note, do you see what's wrong with this way of thinking? "There ain't no getting over me." That is something an abusive person would say to their partner. This is a man who's used to getting things his way and has never been told "no." He basically admits that he's going to stalk this chick. That's one good way to have a restraining order filed against you or the police called on you. What the fuck is wrong with you, dude? Congratulations to (There's) No Getting Over Me for being the worst song of 1981.
So those were the worst songs of 1981. In three weeks, BACK TO THE 80s continues with the Worst Songs of 1982.
Peace!!
SONGS OF THE WEEK
Somebody To Love-Jefferson Airplane
I Love A Rainy Night-Eddie Rabbitt
Vow-Garbage
Freak Like Me-Adina Howard