Welcome back to another Billboard Hot 100 Top 40 Review where I talk about the latest new hits since last month. Tomorrow is my birthday, which means my weekend is about to be lit. I wish I could say the same for the charts, which is moving at the pace of a sloth orgy. A quick spoiler before we start: I'm not a fan of the songs that I'm going to talk about. Let's get started.
#40. 24K Magic-Bruno Mars: A
#39. Craving You-Thomas Rhett ft Maren Morris: Hey look. It's Thomas Rhett. You all remember him, right? He was the asshole behind one of the worst country songs of 2015 with Crash And Burn and his biggest hit was an Ed Sheeran ripoff. He's back with another song called Craving You. And he brought along Marren Morris for one of the most laughable attempts at 80s synthpop. Screw country. This is a pop record plain and simple. Any few country elements that exists within this song have been underplayed. And it's not even good pop, either. It's the stiff, sterile kind that you'd hear on a modern Maroon 5 record. Maren Morris has been reduced to backing vocals, which is a damn crime since she's ten times better than Thomas Rhett. There's no use talking about the writing, just look at the title. Country can do so much better than this. I give it a D.
#38. Bad And Boujee-Migos ft Lil Uzi Vert: F
#37. In Case You Didn't Know-Brett Young: C
#36. Closer-The Chainsmokers ft Halsey: F
#35. Everyday We Lit-YFN Lucci ft PnB Rock: And now for generic rap song number who cares at this point? They're all the fucking same. Everyday We Lit is another boring ass trap song featuring rappers with little to no personality/creativity who are using too much Auto-Tune and can't sing to save their life. The lyrics are what you'd expect from these type of songs: being rich. Nothing in this song stands out nor warrants any repeat listens and that's why it gets an F.
#34. iSpy-KYLE ft Lil Yachty: C
#33. Rolex-Ayo & Teo: F
#32. Slide-Calvin Harris ft Frank Ocean & Migos: D
#31. Malibu-Miley Cyrus: F
#30. Magnolia-Playboi Carti: F
#29. Slippery-Migos ft Gucci Mane: Oh, goody. More Migos. Because we don't have enough of them on the charts. They're not overexposed to Drake levels where they're on a good number of charting songs. Well, here's Slippery with Gucci Mane. *sigh* It sounds no different from any other Migos song: dull beat, lots of Auto-Tune, shitty lyrics, repetitive flow, more luxury porn, the works. I don't know about you people, but I'm sick and tired of this group. I miss the days when Fight Night was their biggest hit. Unsurprisingly, I give Slippery an F.
#28. Strip That Down-Liam Payne ft Quavo of Migos: Liam Payne is the latest One Direction member to release a solo song and it might be the worst out of the bunch. Strip That Down is a classic example of "you're trying way too hard, bro" music. Production that's 3 years dated thanks to the percussion, nonexistent melody, and those fucking gang vocals. Even DJ Mustard has left this sound behind and he still hadn't gotten any better. Liam, like his former groupmates, is LAAAAAME. Him trying to be sexy doesn't register. Quavo of Migos fame provides the obligatory rap verse to make it even worse. This dude has become the 2010 Ludacris of 2017, handing out mediocre rap verses for mediocre pop songs. I can't wait for the day Migos as a collective go away. This song gets an F.
#27. 2U-David Guetta ft Justin Bieber: Speaking of artists who needs to go away, Bieber is on another weak-ass EDM track. This time, it's David Guetta's 2U. You wanna know how weak this song is? This is the music that you would hear in the background of a commercial. The drop has no punch to it, sounding like an amateur trying to do dubstep for the first time even though it's 20-fucking-17. It's background noise and I haven't even talked about Bieber himself because what is there to talk about? He's the human embodiment of white noise thriving off of name alone. I give this audio oatmeal an F.
#26. Feels-Calvin Harris ft Pharrell, Katy Perry, & Big Sean: I made it no secret that I don't care about new Calvin Harris. This is yet another unpopular opinion from yours truly since nearly everyone loves new Calvin Harris. The reason why has everything to do with the performers. It's like Calvin chose his collaborators by throwing darts at a wall of names blindfolded. They never have any chemistry and they're not performing at their best. Feels doesn't deviate away from that formula. Decent instrumentation, but the performances don't mesh well. Pharrell is fine, Katy Perry literally phoned it in, and Big Sean delivered another one of his throwaway verses. This is why I'm never going to listen to Funk Wav Bounces Vol. 1 nor any future installments from that bland series. I give it a D.
#25. Bad Liar-Selena Gomez: The following GIF describes by feeling for this song.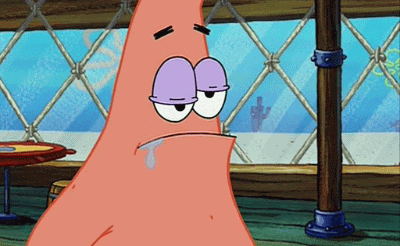 Not much else needs to be said. As for rating, D.
#24. Location-Khalid: C
#23. Castle On The Hill-Ed Sheeran: A
#22. Slow Hands-Niall Horan: D
#21. It Ain't Me-Kygo & Selena Gomez: B
#20. Say You Won't Let Go-James Arthur: D
#19. Issues-Julia Michaels: D
#18. Now Or Never-Halsey: F
#17. XO Tour Life-Lil Uzi Vert: F
#16. Redbone-Childish Gambino: A
#15. Attention-Charlie Puth: F
#14. There's Nothing Holdin' Me Back-Shawn Mendes: D
#13. Something Just Like This-The Chainsmokers & Coldplay: B
#12. Mask Off-Future: F
#11. Stay-Zedd & Alessia Cara: C
#10. Unforgettable-French Montana: D
#9. Congratulations-Post Malone ft Quavo of Migos: F
#8. Body Like A Back Road-Sam Hunt: F
#7. Believer-Imagine Dragons: F
#6. Humble-Kendrick Lamar: A
#5. Shape Of You-Ed Sheeran: C
#4. Wild Thoughts-DJ Khaled ft Rihanna & Bryson Tiller: The Yamcha of hip-hop, DJ Khaled, once again returns with a new hit featuring one of the biggest pop stars of our time and one of the most boring PBR&B artists of our time. This is Wild Thoughts and while it's better than Khaled's previous singles, I'm not a fan of it. The production is fantastic, though there is one itsy-bitsy, teenie-weenie issue: it's lifted entirely from the instrumentation of Maria Maria by Santana. Seriously. It's an exact copy-pasted replica that took so much from Maria Maria that it doesn't stand on its own as a song. It's basically Anaconda, only not being the worst thing ever. Aside from that, Rihanna sounds okay and Bryson Tiller is forgettable with the only noteworthy thing he said was a stupid Adam Sandler reference. Guys, listen to Maria Maria instead of this. I give it a low C.
#3. That's What I Like-Bruno Mars: A
#2. I'm The One-DJ Khaled & company: F
#1. Despacito-Luis Fonti & Daddy Yankee: D
"Best"
Wild Thoughts
Worst
Strip That Down
So those were the Top 40 songs on the Billboard Hot 100 as of July 11, 2017. Stay tuned next month when I do another Top 40 Review. This week, it's the Worst Songs of 1984 list and my review of Spider-Man: Homecoming. You don't want to miss out.
Peace!!