Welcome to Random WTF Lyrics where I select five random bad lyrics from five random songs. Let's get started.
Every Breath You Take-The Police
This is a beloved song from the Police that was sampled in Diddy's Biggie tribute I'll Be Missing You. But let's be honest: this is a stalker anthem.
Every breath you take
Every move you make
Every bond you break
Every step you take
I'll be watching you
How romantic. Be honest, ladies. If a guy dedicated this song to you, you you just fall head over heels in love with him, would you?
guy: I dedicate this next song to you, Connie.
Connie: Aww, how sweet.
Every breath you take
Every move you make
Every bond you break
Every step you take
I'll be watching you
Connie: Wait, what?
Every single day
Every word you say
Every game you play
Every night you stay
I'll be watching you
Connie: Oh, my God. You are a creep.
Oh can't you see
You belong to me
My poor heart aches
With every step you take
Connie: I am going to kick you in the crotch if you don't stop.
Every move you make
Every vow you break
Every smile you fake
Every claim you stake
I'll be watching you
Every move you make
Every step you take
I'll be watching you
Connie: That's it.  *kicks guy in the crotch* I'm filing a restraining order against you.
Sting: he knows the right stuff.
Devil Without A Cause-Kid Rock
Bunch of white boys pimpin like the K-I-D
And it's all good I got love for my honkeys
We roll thick kick ass like donkeys
Anybody fuck's with you and I'm gonna mack 'em
AHAHAHAHAHAHAHAHAHAHAHAHAHAHAHAHAHAHAHAHAHAHAHAHAHAHAHAHAHAHAHAHAHAHAHAHAHAHAHAHAHAHAHAHAHAHAHAHAHAHAHAHAHAHAHAHAHAHAHAHAHAHAHAHAHAHAHAHAHAHAHAHAHAHAHAHAHAHAHAHAHAHAHAHAHAHAHAHAHAHAHAHAHAHAHAHAHAHAHAHAHAHAHAHAHAHAHAHAHAHAHAHAHAHAHAHAHAHAHAHAHAHAHAHAHAHAHAHAHAHAHAHAHAHAHAHAHAHAHAHAHAHAHAHAHAHAHAHAHAHAHAHAHAHAHAHAHAHAHAHAHAHAHAHAHAHAHAHAHAHAHAHAHAHAHAHAHAHAHAHAHAHAHAHAHAHAHAHAHAHAHAHAHAHAHAHAHAHAHAHAHAHAHAHAHAHAHAHAHAHAHAHAHAHAHAHAHAHAHAHAHAHAHAHA…………..
HAHAHAHAHAHAHAHAHAHAHAHAHAHAHAHAHAHAHAHAHAHAHAHAHAHAHAHAHAHAHAHAHAHAHAHAHAHAHAHAHAHAHAHAHAHAHAHAHAHAHAHAHAHAHAHA….
Love Drunk-Boys Like Girls
I used to be love drunk, but now I'm hung over
Boo!!
BOO!!
BOOOOOO!!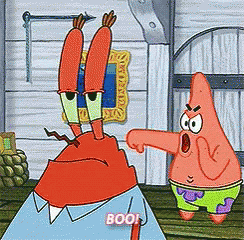 I'm A Lady-Meghan Trainor
But I know I'm a gem
I ain't worried about it, I ain't worried about it
'Cause I'm a lady
Yes, Meghan Trainor. You are a lady. More specifically, an egotistical lady who skinny-shames, has aggressive demands for a future that even 1950s housewives would find superfluous, rejects guys at the club before they can utter a word, insults the intelligence of her listeners, and doesn't see anything wrong with the phrase, "Let's Marvin Gaye and get it on."
Bloodstream-The Chainsmokers
I'm fucked up, I'm faded
I'm so complicated
I like how Andrew Taggart says this like he's giving us this deeper look into his soul and how tormented he is when in reality, he's just a moron who likes to get drunk and high like most people. There's nothing complicated out of that. This would be like saying, "I eat, I sleep, I shit, I'm so complicated." You're not complicated, you're a human being.
Every Other Time-LFO
sometimes we swim around
like two dolphins in the oceans of our hearts
BAHAHAHAHAHAHAHAHAHAHAHAHAHAHAHAHAHAHAHAHAHAHAHAHAHAHAHAHAHAHAHAHAHAHAHAHAHAHAHAHAHAHAHAHAHAHAHAHAHAHAHAHAHAHAHAHAHAHAHAHAHAHAHAHAHAHAHAHAHAHAHAHAHAHAHAHAHAHAHAHAHAHAHAHAHAHAHAHAHAHAHAHAHAHAHAHAHAHAHAHAHAHAHAHAHAHAHAHAHAHAHAHAHAHAHAHAHAHAHAHAHAHAHAHAHAHAHAHAHAHAHAHAHAHAHAHAHAHAHAHAHAHAHAHAHAHAHAHAHAHAHAHAHAHAHAHAHAHAHAHAHAHAHAHAHAHAHAHAHAHAHAHAHAHAHAHAHAHAHAHAHAHAHAHAHAHAHAHAHAHAHAHAHAHAHAHAHAHAHAHAHAHAHAHAHAHAHAHAHAHAHAHAHAHAHAHAHAHAHAHAHAHAHAHA…………..
So that was Random WTF Lyrics. No bad lyrics are safe.
Peace!!