Welcome to Random WTF Lyrics where I look at five random bad lyrics from five random songs. Let's get started.
Show Stopper-Danity Kane
Put in the keys
Make that engine purr
Three in the back, one in the passenger
Slow creepin' 'cause we look that fly
All the boys tryin' taste our candy ride
All the boys trying to taste our candy ride. I understand candy paint, but I don't know anyone who would lick a car and why would they? Unless it involves mechanophilia. Maybe it's not meant to be literal. Maybe the car is meant to be a metaphor for Danity Kane themselves and the guys want to lick… them. Still doesn't make sense in a metaphorical context, so I'm going to stick with my original theory of these guys wanting to partake in car humping.
Next Time I Fall-Peter Cetera & Amy Grant
Next time I fall in love
I'll know better what to do
Next time I fall in love
Ooh, ooh, ooh
What, did Peter Cetera turn into a ghost halfway? Next time I fall in love WHAT?
The next time I fall in love
the next time I fall in love
It will be with you
………………………..
Rapper's Delight-Sugarhill Gang
Check it out, I'm the C-A-S-A, the N-O-V-A,
And the rest is F-L-Y,
You see I go by the code of the doctor of the mix,
And these reasons I'll tell you why.
Yyyyyyyyyyyeah, let's address the controversy surrounding this song, more specifically that line. R.I.P. to Big Hank, but he didn't write this. He's not Casanova Fly. That was the stage name for Grandmaster Caz of the Cold Crush Brothers (and was also on the Macklemore & Ryan Lewis single Downtown), who went by the name Casanova Fly back then. Here's something that's funny to me: if you're gonna steal someone's rhymes, don't make it obvious. Big Hank didn't even bother removing the Casanova Fly from his verse. Imagine if one of today's rappers stole another's lyrics and forgot to leave out their name.
2 Is Better Than 1-Boys Like Girls & Taylor Swift
'Cause when I close my eyes and drift away
I think of you and everything's okay
Yeah, try closing your eyes while driving and think about your significant other. See how that plays out.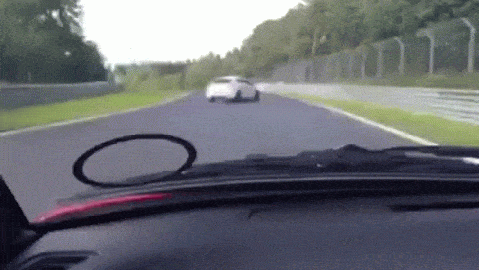 America-Jewel
Remember when Jewel went pop? Boy, was that a misfire on every level. Attempting to satirize the world of pop music while embracing its more shallow elements lead to an album that felt fake and disingenuous. Check out Todd In The Shadows' video on it for more.
We are getting tan in America
We love Spam in America
Polanski's banned from America
One, I hate Spam. It's disgusting. Two, the whole Roman Polanski situation is a lot more complicated than him being banned. He was arrested and charged for raping a 13 year old girl. Dude was charged and convicted and when he heard that the judge was going to keep him in jail and deny him probation, he ran away to Paris where he's currently residing. He's not banned from the U.S., he's a fugitive plain and simple. Just setting the record straight.
And that was Random WTF Lyrics. No bad lyrics are safe.
Peace!!