1975 ended up being on the lower side of okay. Disco was continuing its rise while adult contemporary and country music had their grips on the charts. Soul and funk adapted pretty well to the disco fever as elements from both genres have been used in disco records. We're at the half-way point of the decade and things are getting a little more spicy, so let's get started.
10.

We start off with Feelings by Morris Albert, which is a really boring song. Just listen to that instrumentation. Acoustic guitar combined with a 70s orchestra arrangement makes for a really dull listening experience. The singing of Morris Albert is really weak and shaky. He couldn't muster up the energy to make this song interesting. And the writing is just as bad. Morris doesn't want to forget about the feelings of being in love. Yeah, that's totally not corny at all. Ironically, a song called Feelings generated zero emotional response.
9.
You know the Marvin Gaye hit How Sweet It Is (To Be Loved By You)? Well, imagine if someone did a lame-duck cover of it more than a decade after its release. That's what James Taylor did and boy, does this not hold a candle to the original. All of the soul and coolness of the original is swapped out for instrumentation that sounds like-no, IS an inferior copy of the original and it contains a corny saxophone solo. Marvin Gaye pulls off the sentiment of the song much better while James Taylor sounds like amateur karaoke night. Like I say with every bad cover to a good song, skip this and listen to the original instead.
8.
Back to one of the whitest brother-sister duo in pop music history. Are you serious with this instrumentation? Those strings. Those old movie soundtrack strings. Way to make your record sound dated by 10 years. The singing, once again, isn't that good, even when both Donny and Marie are approaching adulthood. It still feels weird that these two siblings are singing a love song together. Think about this: when Michael and Janet Jackson recorded Scream together, it wasn't some sappy love song, it was something else. This, on the other hand? No. Just… no.
7.
I'm mostly ambivalent towards Tony Orlando & Dawn. They're not bad, but they're not great, either. Songs like He Don't Love You (Like I Love You) don't really make a case for why I should care. The instrumentation and singing are all pretty meh, but the shittiness of the song falls in the writing. This song is about a guy telling his ex-girlfriend that her new boyfriend ain't shit and that he (the new BF) doesn't love her the way he (the ex) does. Dude, you're being both a douchebag and an opportunist. It's one thing if the new guy broke her heart, but then you coincidentally come along and want to be there for her? But this isn't the only song that portrays a douchebag.
6.
Recently, I watched Todd In The Shadows' video on Styx' Kilroy Was Here and I realized something: Styx was not a good band. They were one of those bands who try to blend high concepts with a mainstream pop aesthetic and for the most part, they were not up to task. At best, you get songs like Come Sail Away and Renegade. At worst, you get songs like Lady. This is a cheesy, schmaltzy love ballad with dull instrumentation. And then there's Dennis DeYounge. Goddamn, his falsetto is just the worst on this song. Ballads like this would make up a good chunk of Styx's discography and they would get worse through the years.
5.
No No Song. I feel like "no" was probably the word that no one said to Ringo Starr when he decided to cover this song from Hoyt Axton and David Jackson. Unsurprisingly, it's terrible. If I have to describe this song, imagine a really bad anti-drug PSA in song form. Yeah, that's what this song is. It's a former drug addict that refuses any offer for weed, cocaine, and moonshine. The idea itself isn't bad, but it's delivered in the same way as the Just Say No campaign in the 80s. Add in some weak instrumentation and you got yourself a bad song.
4.
Every time I talk about a song that involves a man having his eye on another man's girlfriend, I always bring up Treat You Better by Shawn Mendes. Maybe it's because that song is a perfect example of what NOT to do concerning its subject matter. Well, add Freddy Fender's Before The Next Teardop Falls to the list and it's right into Treat You Better territory. We have a guy who's talking to a girl he likes who happens to be in a relationship with someone else. He claims to be happy for her and that if her heart is broken, he'll be there. Yeah, this sounds less like someone who cares about this girl's feelings and more like an opportunist vulture waiting for something to go wrong in her relationship so that he can swoop in and get with her. Seriously, dude. Fuck off. Oh, the instrumentation is boring and there's a verse in Spanish for some reason.
3.
Ladies and gentlemen, the number one song of 1975 according to Billboard. Captain & Tenille. They're a husband and wife duo from Los Angeles who were affiliated to the Beach Boys. They got their break with Love Will Keep Us Together, a cover to the Neil Sadaka song of the same title. It's a perfect representation of their entire catalog. First off, the instrumentation is garbage. The keys sound broken and sounds really ugly compared to the bass. Also, there's this weird noise that goes on in the bridge, like a shitty synth preset. Toni Tenille comes off as a lame mom. You know, the type of mom who's trying too hard to fit in with the younger crowd, who you're embarrassed to be in public with. If there ever was a definition of lame mom music in the dictionary, this song should be an example of that because I can't see anyone under the age of 35 unironically enjoying this. This won't be the last time we'll hear from these two, however.
2.
On a surface level, Love Won't Let Me Wait by Major Harris doesn't seem that bad of a song. It has nice instrumentation and the singing is completely serviceable. But why is this song up this high on the list? It's simple: the answer is in the lyrics.
The time is right
You hold me tight
And love's got me high
Please tell me yes
And don't say no, honey
Not tonight
I need to have you next to me
In more ways than one
And I refuse to leave 'till I see the
Morning sun creep through your window pane
'Cause love won't let me wait (not one more minute, baby)
The time is right
Yikes. That is WAY too creepy. Looking at these lines, this song should've been called My Penis Won't Let Me Wait because these are the words of a potential rapist. Guys, how many times do we have to play this song and dance? When will you learn that NO MEANS NO?! Not making things any better is the orgasmic moaning that happens near the end of the song. Great, now I'm getting Jungle Fever flashbacks. The Chakachas song, not the Spike Lee movie. So what could be worse than potential rape?
And now, here are some dishonorable mentions
DISHONORABLE MENTIONS
Neil Sedaka-Laughter In The Rain
B.J. Thomas-(Hey Won't You Play) Another Somebody Done Somebody Wrong Song
Helen Ready-Angie Baby
Carpenters-Please Mr. Postman
Olivia Newton-John-Have You Ever Been Mellow/Please Mr. Please
Michael Martin Murphy-Wildfire
Melissa Manchester-Midnight Blue
Alice Cooper-Only Women Bleed
Paul Anka-One Man Woman/One Woman Man/I Don't Like To Sleep Alone
Ray Stevens-Misty
And finally, the worst song of 1975 IS…….
1.
Jesus Christ on a hot summery day. Minnie Riperton's Lovin' You. I did a Target Practice on this song a while back. This was one of the first songs I've heard in my entire life that made me realize that not every song from the past is a classic or good. Hearing this song has always generated a negative reaction from me and I would swiftly change to something else (or beg that it's over while internally wincing in pain if I'm at a public event). So what is it about this song that drives me over the edge? Well, it's not just one thing, it's a series of them. One of the main issues of the song is that it's more boring than watching paint dry. The instrumentation is nothing but electric keys, an acoustic guitar, and chirping birds. It tries to build a romantic atmosphere, but it wounds up sounding like dream music and not even the good kind. But while this song puts me to sleep, it instantly wakes me up with this.
Do do do do do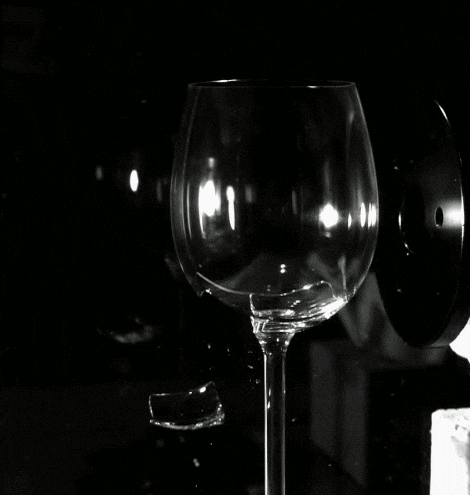 The mother of all high notes. And it comes out of nowhere, so I'm left dreading its return. As for the lyrics? Lazy. Just lazy. The chorus (if you can call it that) is a bunch of la-la-las and that dog whistle of a high note.
Lovin' you is easy 'cause you're beautiful
Makin' love with you is all I wanna do
Lovin' you is more than just a dream come true
And everything that I do is out of lovin' you
Lovey lovey lovey lovey love love. Gag me with a spoon.
No one else can make me feel
The colors that you bring
Still one of the dumbest things I've ever heard. This song is nothing but vague, puddle-level descriptions of falling in love. It might seem like I'm being too harsh on a song that might seem inoffensive to some, but I can't stand this song. Nothing against Minnie Riperton herself and it's sad that she passed away at 31. Still, this song can blow me. Congratulations to Lovin' You for being the worst song of 1975.
So those were the worst songs of 1975. In two weeks, BACK TO THE 70s continues with the Worst Songs of 1976. Keep an eye on the UPDATES page tomorrow for the new upcoming posts.
Peace!!
SONG OF THE WEEK
Lump-The Presidents Of The United States