1978 is the year of disco and you can thank one movie for that: Saturday Night Fever. The soundtrack to that movie remains the best selling soundtrack of all time and it made disco even bigger than it previously was. It was also the year of the Bee Gees, who have three songs in the top 10 and they've helped write several other songs on the YE chart. We also saw the rise of yacht rock, a subgenre of soft rock that was prevalent in Southern California. Just picture the background music some rich people would listen to while on a yacht sipping wine. And we're gonna start the list off with a yacht rock song.
10.
I can definitely picture this song being played at some snobby all-white party. This is Player and their song Baby Come Back. Player is a really silly name for this band as it doesn't match the kind of music that they make. The instrumentation sounds like every Lite-FM track that you've heard. I don't know it's trying to be relaxing or sexy but it fails at both and ends up being background music. As for the content, we have a guy who still has feelings for his ex and wants her to come back to him. If you look at the writing, this dude is a complete simp begging for a second chance that he hasn't earned.
Baby come back, any kind of fool could see
There was something in everything about you
There's something in everything about you? What does that even mean?
Baby come back, you can blame it all on me
I was wrong, and I just can't live without you
Dude, this is Drake-level pathetic right here. It's one thing to admit your flaws, but this is lame. Funny enough, after this, no one wanted Player to come back.
9.
With disco being as big as it was, not everything from the genre was bound to be good. This brings us to Foxy and their hit Get Off. First off, this instrumentation is a mess. We get some creaking noises, broken guitars, and a crowd going "Ooh! Ooh! Ooh! Ooh! Ooh! Ooh! Ooh! Ooh!" in between the verses. None of the singing is that good and it makes the music even worse. Oh, and it's a sex song, too.
Music may ease and end all discretion
So we can get off
We keep under the sheets with two lovelys
So we can get off
Lookin' through that dress that drives me crazy and makes me get off
Sensuality excites my mind, it makes get off
If I were you I'd get a good perspective on how to get off
Love me wild and love me crazy, so we can get off
It's not even subtle about it, either. To think otherwise, you'd have to be really naive. This fails both as a party song and a sex song because the music is garbage and it doesn't sound fun at all.
8.
Back into the ocean of soft rock, we have Paul Davis with I Go Crazy. It doesn't make me go crazy, but it does leave me bored and this instrumentation is not helping at all. We hear the same lifeless keys and strings that a lot of boring 70s songs have. Just like with Baby Come Back, the writing is what brings I Go Crazy down. And just like that song, it's also about a guy who can't get over his ex and how he goes crazy every time he sees her.
I go crazy
When I look in your eyes I still go crazy
How crazy do you go? Is there something about her eyes that just drives you nuts? Does she put you in a genjustu every time you both make eye contact? Why do I get the feeling that this dude would wind up being in the 11 o'clock news for killing his ex? Seriously, get over it.
7.
You know? I think I figured out the genesis of Lionel Richie's solo career in the 80s. A lot of his worst songs? They spawned from this song, Three Times A Lady. Out of all of the Commodores' ballads, this is one of their more schmaltzy ones. There's the slow boring piano-driven instrumentation that also features strings and acoustic guitars because why not. Lionel Richie is at his most blandest with the Commodores and that will follow him throughout the next decade. Also, the writing is pretty dumb. You're once, twice, three times a lady. C'mon, bruh. What does that mean? Is she, like, the paragon of all women? Is she who most women aspire to be? Ugh. And Lionel Richie is gonna make a hundred more songs like this when he goes solo. Get this sappy shit out of here.
6.
The title of this song is not giving me good feelings. If I Can't Have You. This was a song written by the Bee Gees for Yvonne Elliman and it appeared on Saturday Night Fever. Honestly, nothing's wrong with the instrumentation. If there is criticism that can apply, it sounds like every other disco song out there. But that's not the worst part of the song. With a title like If I Can't Have You, you'd expect the song to be disturbingly possessive, but no. It goes to another disturbing direction, one that's borderline depressing and suicidal, which contradicts the upbeat disco music.
Don't know why
I'm survivin' ev'ry lonely day
When there's got to be no chance for me
My life would end
If I can't have you
I don't want nobody baby
If I can't have you, uh-huh, oh
If I can't have you
I don't want nobody baby
If I can't have you, uh-ho, oh oh oh
Can't let go and it doesn't matter how I try
I gave it up
So easily
To you my love
To dreams that never will come true
Am I strong enough to see it through
Go crazy is what I will do
Seriously. Y'all just broke up. It's not the end of the world. Find a new partner. Easily the worst from the soundtrack.
5.
Oh, goody. Another song with a suggestive title. And this was the 5th biggest song of 1978. When you have a song called Kiss You All Over, you'd think of a sex song. And it's exactly that. But where Exile went wrong making this song is in the sound. Listen to this instrumentation. Can you imagine someone fucking to this? A soft rock, borderline pop country track with synthesizers and no sex appeal from any of the performers. The people who would fuck to this would also think Afternoon Delight was a sexy song. This was Exile's only number one hit on the pop charts, but they saw more success in the 80s as a country act, scoring ten number ones on the country charts. Whatever the case, I hope this song stays far away from me as possible.
4.
And now for another yacht rock song, courtesy of the UK's Chris Rhea. He didn't see much success here in the US and his only hit here is really bad. Fool (If You Think It's Over). The big issue with this song is Chris Rea's response to someone, more specifically, his sister, when she just experienced her first heartbreak. It doesn't seem that bad until you get to the chorus.
Fool if you think it's over
'Cause you said goodbye
Fool if you think it's over
I'll tell you why
New born eyes always cry with pain
At the first look at the mornin' sun
Fool if you think it's over
It's just begun
Okay, look. There's tough love (especially towards a sibling) and then there's being a colossal dick. The things you say matter when it comes to comforting someone and could possibly affect their next decisions. Calling them a fool is not going to make their situation matter. Think of this: would you say that to someone who's severely depressed and was on the verge of suicide? Words matter. Asshole.
3.
So in my Worst of '82 list, I said that Grease sucked and I think I need to clarify: I don't think Grease is a good movie, but I do agree with people who say that the songs are the best part. They are incredibly catchy. But there was one song that I actively avoided, Summer Nights sung by John Travolta and Olivia Newton-John. No kidding, this is the worst song to come out of Grease. I find it obnoxious to listen to. Aside from John Travolta's inability to sing, there's also the background singers. I know that John and Olivia's characters are telling a story to their respective friends about what they did during the summer, but why do the background singers have such annoying voices? And they never shut the fuck up after they show up. Also, the instrumentation sounds horrible. It sounds a bit hokey at first, but the more sounds added to it, the messier it gets and it doesn't get better with the key change, just worse. The other charting song from Grease, You're The One That I Want, isn't exactly a perfect song, …
You're The One That I Want-John Travolta & Olivia Newton-John
I got CHIIIIIIIILS, they're multiplying
… but it's more of a cohesive and catchier song than this.
2.
Ladies and gentlemen, the daughter of Pat Boone, one of the biggest hacks in pop music history. Debby Boone hit it big covering the title song of the 1977 film You Light Up My Life. Just like her father, Debby gives us one of the whitest songs in existence. You look at the lyrics and you assume that it's another love song as the writer intended. But no. Since her last name is Boone, Debby said that this song, to her, is about God and how God lights up her life. In other words, this is technically a contemporary Christian song. Pardon me.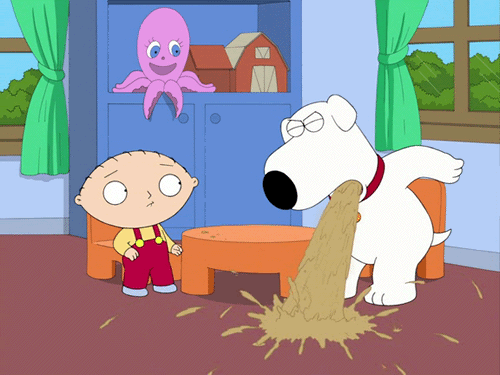 Whether this is a love song or a God song, it doesn't matter because this shit is vanilla and saccharine from the instrumentation to the vocals. It's audio white noise. I can imagine this being one of Mike Pence's favorite songs. And this was one of the biggest hits of the year. Honestly, that doesn't surprise me considering her father was one of the biggest acts in the 50s. Oh, and the writer of You Light Up My Life, Joe Brooks, is a piece of shit who was indicted for 91 counts of rape and sexual assault. This dude makes Harvey Weinstein look innocent by comparison. And before he could be tried, he committed suicide. Like I said, a piece of shit. I wanted to put this shit at number one, but then I came across something much worse. Are you ready for it?
And now, here are some dishonorable mentions
DISHONORABLE MENTIONS
Chuck Mangione-Feels So Good
Raydio-Jack And Jill
Dan Hill-Sometimes When We Touch
Rod Stewart-You're In My Heart (The Final Acclaim)
David Gates-Goodbye Girl
Anne Murray-You Needed Me
Shaun Cassidy-Hey Deanie
Bob Welch-Sentimental Lady
LeBlanc And Carr-Falling
Rita Coolidge-We're All Alone
And finally, the worst song of 1978 IS………..
1.
Most of us are familiar with Randy Newman because of his work as a composer for Disney films. He's also done a bunch of pop songs as well. Well, here's one of his best known songs outside of You Got A Friend In Me, Short People. This is going to be painful. The instrumentation sounds like a cheap show tune and Newman isn't even trying performance-wise. But like most songs on the list, those aren't the main reasons why it's here. Short People is written in the perspective of a jackass who says a lot of fucked up things about short people. And that's about it. Even if Newman was just portraying a character and he doesn't really mean everything he says in the song, it doesn't change the fact that it's cruel and mean-spirited. Even worse is the bridge where the character acknowledges that short people are just regular people, but then he goes back to short people-bashing afterwards. Whatever self-awareness you had has now gone with the wind. If you're trying to be offensive, go the Eminem route and be at least funny or clever, which this song is neither of. A lot of people hated this song because they thought it was genuine. Even Newman himself dislikes it and he made the damn song. But can you blame them? Imagine if this type of song was written about any minority group out there. The backlash would have been immense and it would be very unlikely that all the people involved in the song's creation would still have a career. Congratulations to Short People for being the worst song of 1978.
So those were the worst songs of 1978. In two weeks, BACK TO THE 70s continues with the Worst Songs of 1979.
Peace!!
SONG OF THE WEEK
When I Come Around-Green Day