Welcome back to another Top 40 Review where we look at the 40 most popular songs in the country. Let's get started.
#40. Ball For Me-Post Malone ft Nicki Minaj: There's two reasons why I postponed this Top 40 Review. One, I wanted to talk about a certain song that topped the chart that has everyone talking. Two, I wanted to avoid the Post Malone album bomb after he released beerbongs & bentleys. To the surprise of no one, I didn't like the album and I was hoping the cool down would see less of him in the Top 40. As you'll see, it wasn't enough and a couple of songs are still here. So let's just go through them quick. Ball For Me is a worthless song with a lifeless beat, Post Malone doing more nonstop flexing until he's out of money, and Nicki Minaj doing the same thing and asking Post to buy her something even though her net worth makes his look like a child's piggybank. This doesn't need to exist. It's an F for me.
#39. Rich & Sad-Post Malone: Aww, you're feeling sad? I bet you're gonna wipe your tears with the millions you made off of appropriating hip-hop culture with your diet Coke version of trap music. Look, Drake has made entire albums composed of these semi-emotional flexing songs and he's much more believable than this ever will be. Post is hoping that the money he has will convince some girl to stay with him. I highly doubt that'll happen with all the flexing he does and the fact that he'll just go bang some other girls. Why should I sympathize with this guy? I give this an F.
#38. Paranoid-Post Malone: Next is the opening track Paranoid, where we got Post acting paranoid when he becomes famous A.K.A. what every person experiences when they achieve notoriety. Hell, this song can't even pull off a paranoid vibe thanks to the weak ass beat and Post not even trying. I feel like this song perfectly encapsulates the album as a whole, a miserable waste of time. This is also getting an F.
#37. Ric Flair Drop-Offset & Metro Boomin: F
#36. Dame Tu Cosita-El Chombo: If you've been on the internet for the past few months, there's a chance you came across a video of a green alien dancing to this song and a viral challenge that came out of it. Well, thanks to that challenge, Dame Tu Cosita is now on the charts and there's no reason for it to be this high. I can't even call this a song, but a loop played over a cheap reggaeton beat. Also, when translated to English, Dame Tu Cosita means "give me your little thing." Yeah. This was made to be a meme and nothing else. That's why I'm giving it an F.
#35. All The Stars-Kendrick Lamar & SZA: B
#34. Sad-XXXTENTACION: F
#33. You Make It Easy-Jason Aldean: B
#32. New Rules-Dua Lipa: A
#31. Finesse-Bruno Mars: A
#30. Wait-Adam Levine: F
#29. Call Out My Name-The Weeknd: C
#28. Powerglide-Rae Sremmurd ft Juicy J: D
#27. In My Blood-Shawn Mendes: A
#26. Plug Walk-Rich Da Kid: F
#25. Be Careful-Cardi B: B
#24. Havana-Camila Cabello ft Young Thug: D
#23. Better Now-Post Malone: Believe it or not, we're not done with Post Malone yet. We got one more song in Better Now. This is another miserable post-breakup song where Post warbles about his ex thinking that she's better off without him even though that's a lie according to him. Although he claims to be better off without her even though that's also a lie. Yeah, it's one of those songs. Yeah, emotions are complicated, but pick and choose, bro. Are you over it or not? Skip this misery party. It's an F.
#22. Pray For Me-The Weeknd & Kendrick Lamar: A
#21. Friends-Marshmello & Anne-Marie: F
#20. Heaven-Kane Brown: C
#19. Chun-Li-Nicki Minaj: I mentioned this song on the last Random WTF Lyrics, so let's talk about it again. Setting aside the fact that this song has nothing to do with the video game character it's named from and doesn't even have one related punchline, Chun-Li isn't even that good of a song as Nicki gives us an unimpressive beat, tired punchlines, and more flexing. If this is her asserting herself as the top dawg in the game, then it's clearly not working as it stinks of desperation. I give this an F.
#18. I Like It-Cardi B ft Bad Bunny & J Balvin: I'm gonna say it: this is the best Latin song on the charts right now and it comes from an Afro-Latina rapper from the Bronx. Bruh, this beat slaps like crazy. The way it flips I Like It Like That was so dope, making for the best best fusion of trap and salsa. When you compare it to the other Latin pop/reggaeton songs currently charting, this has a ton of energy and personality. Cardi B kills this shit, bruh. This type of music was perfect for her. My only issue with the song is that I wasn't too crazy about Bad Bunny and J Balvin, but they don't take away my enjoyment of this song. I don't just like it, I love it. I give this a high B.
#17. Boo'd Up-Ella Mai: I always thought that the charts needed more R&B (and not the rap disguised as R&B kind either), but I didn't expect this. Boo'd Up is a love song dedicated to that one dude that Ella Mai is in love with and it's pretty nice. I like the production of this song the most. It has a nice atmosphere with those smooth piano notes and soaring synths. And it was produced by…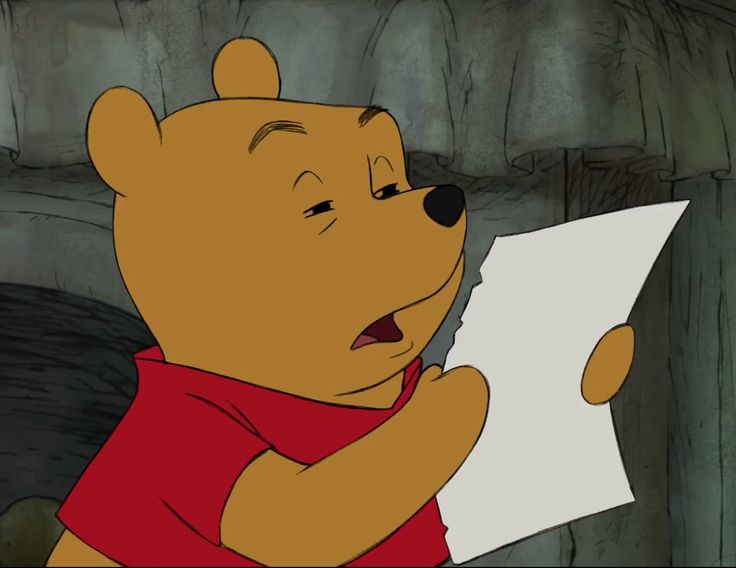 Seriously? DJ Mustard produced this. Wow. Anyways, I give this song a B.
#16. Watch-Travis Scott ft Lil Uzi Vert & Kanye West: Boy, is this disappointing. I don't mind Travis Scott a lot of times and I was hoping that Watch would be a banger. It wasn't. The beat is a mess that doesn't even know what mood it's trying to set. None of the performers were trying: Travis was meh, Kanye was phoning it in, and Lil Uzi Vert is just there. This is a D for me. It could have been better.
#15. Mine-Bazzi: D
#14. Walk It Talk It-Migos ft Drake: F
#13. Rockstar-Post Malone ft 21 Savage: F
#12. Whatever It Takes-Imagine Dragons: B
#11. Freaky Friday-Lil Dicky ft Chris Brown: F
#10. No Tears Left To Cry-Ariana Grande: So Ariana Grande is set to release her new album this year and this is the first single No Tears Left To Cry. Yeah, this song is great. I dig the production. This sounds like something that would be released in the 90s and it works to Ariana Grande's strengths as a vocalist. I even like its more optimistic message in the wake of a storm. Is it her best song? Not really, especially compared to her other great songs. But's it's damn good. I'm curious to see where she goes with the next album. I give this song an A.
#9. Perfect-Ed Sheeran: C
#8. Never Be The Same-Camila Cabello: F
#7. Look Alive-JB BlocBoy ft Drake: F
#6. The Middle-Zedd, Maren Morris, & Grey: C
#5. Meant To Be-Bebe Rexha & Florida Georgia Line: F
#4. Psycho-Post Malone ft Ty Dolla Sign: F
#3. God's Plan-Drake: F
#2. Nice For What-Drake: Here's something I never thought I would say: I like this song. Not joking. It took a while, but it grew on me a lot. Nice For What plays off the best part of Drake. It has a bouncing beat that utilizes a great Lauryn Hill sample. For once, Drake isn't talking about himself. Though it is kind of funny that he's telling girls that they don't need to be nice to dudes who aren't worth their time considering who Drake is and the possibility that this advice could backfire on him. Setting aside whether Drake is the right messenger or not, this does bump. If this is what Drake's next album is like, it won't be that bad. I won't be excited for it, but it's better than what he was previously doing. I give it a B.
#1. This Is America-Childish Gambino: Childish Gambino has a number one single. I never thought that would happen, but here we are. This Is America. With production that combines gospel with trap and primal percussion and a bunch of ad-libs from trap's big names, the song screams blackness, which is also reflected in the lyrics. This is another one of those songs that encapsulates what it's like to be black in America. This is also reflected in the music video, which features a lot of dancing along with shootings, showing that entertainment can be a distraction from real world issues like violence. There's already a million think pieces about the song and video deconstructing what it all means. The way Gambino hid the message of the song and video behind a lot of dancing was genius. I give This Is America an A.
BEST
This Is America
HONORABLE MENTIONS
No Tears Left To Cry, I Like It
WORST
Better Now
DISHONORABLE MENTION
Rich & Sad, Chun-Li
So those were the Top 40 songs on the Billboard Hot 100 as of April 10, 2017. Stay tuned next month when I do another Top 40 Review. This week, Ted Nugent on a new Target Practice.
Peace!!