Welcome to Random WTF Lyrics where we look at six random lyrics from six random songs. Let's get started.
1, 2 Step-Ciara ft Missy Elliott
This is for the hearing impaired,
A Jazze Pha production
Umm… I'm pretty sure those who are hearing impaired are unable to hear this song properly. Or at all. Great job, you inconsiderate pricks.
I Don't Wanna Know-Mario Winans ft P. Diddy
I don't wanna know
If you're playin' me, keep it on the low
Cause my heart can't take it anymore
And if your creepin, please don't let it show
Oh baby, I don't wanna know
So you don't want to know if your girl is cheating on you even though you heard from other people that she is. Dude, this is you right now.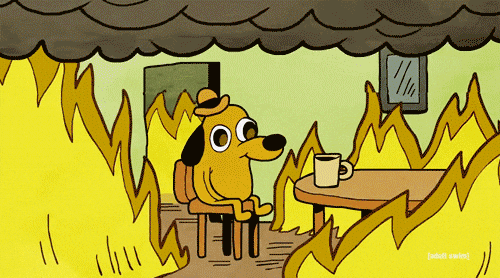 Open Up (That's Enough)-The Dead Weather
I see your roses grew noses and noses go and get broken
I see your roses grew noses and noses go and get broken.
………………………
………………………
………………………
Whatever is it you're taking that's making you see those things you described, keep them. I like to keep my sanity.
Remind Me-Eminem
Your booty is heavy duty like diarrhea
How low do you have to go to make poop jokes? I mean, this isn't the first time Eminem has made poop jokes, but man, this was one of the many issues with Revival.
I Can Tell-504 Boyz
You ain't gotta say too much
From the look in your eyes
I can tell you want to fuck
And you ain't gotta call me ya boo
Just as bad as you wanna fuck
I wanna fuck too
How charming. And this is a love song. Considering that this is from No Limit Records, it goes as well as you'd expect.
Now you ain't gotta say much cuz I was peepin you
Lookin at yo hips got me thinkin bout how deep
In you um tryin to go
You heard about No Limit Soldiers?
We get up in it and hit it harder then De La Hoya
I thought I told you soldier draws
Cover my balls, Um known for rippin the pussy walls
I heard you got that kill
I can see all in yo grill
Can you ride me like a black Mercedes?
And make me do that shit I never did with other ladies?
I got a woman so I'm not lookin for love
I just wanna fit yo glove
Get a couple of uh-uh's
Shove it in your mouth just like a thug
And uh, hit me on my pager if you want it
Its soldier passion
So get up on it if you want it WHOA-WHOA!!!!
In the words of a certain rap critic: You know? That's romantic.
Yikes-Kanye West
Russell Simmons wanna pray for me too
I'ma pray for him 'cause he got #MeToo'd
Thinkin' what if that happened to me too
Then I'm on E! News
…………………………………
Way to go, Kanye. You just dismissed an entire movement dedicated to exposing sexual predators who are in a position of power where they can get away with their horrendous actions all out of fear that it'll happen to you. Russell Simmons does not need to be defended, he needs to be held accountable. Save your weak ass prayers.
And that was Random WTF Lyrics. No lyrics are safe.
Peace!!