50.
We've reached the halfway point of the list and the next song we're gonna talk about is Strawberry Letter 23 by The Brothers Johnson, the duo of brothers George and Louis Johnson. This is basically a music version of a love letter and it's one of many hits that Quincy Jones has produced over the span of 68 years and his contributions to this song are amazing. He brings production that's very dreamlike with those keys and also funky thanks to George's guitar work and Louis' bass work.  This is one of those songs that's been sampled and interpolated a lot in hip-hop and R&B and it has been covered a lot as well.
49.
In the first scene of Guardians Of The Galaxy: Vol. 2, we see the younger version of the main villain Ego singing Brandy (You're A Fine Girl) with Peter Quill's mom while driving through Missouri. Later in the movie, he states that the lyrics are a metaphor for his journey through the cosmos and called it one of Earth greatest musical compositions. Well, he's not entirely wrong because Looking Glass' number one hit is a great song. It tells the story of a barmaid working at a western seaport bar where sailors go to pass time. They often compliment her, saying she would be a good wife, but her heart belongs to someone else. I do recommend checking this song out if you haven't heard it.
48.
Now for Santana, formed by Carlos Santana. They're best known for songs that bridged the world of Latin and jazz rock. Their breakout hit, which they introduced though Woodstock, is Evil Ways, which covered the Willie Bobo song of the same name from 1967. The instrumentation brings that signature jazz rock sound with a Latin flavor. You also have Gregg Rolie playing the organ in this song and a guitar solo from Carlos Santana that kicks in the outro. Both men share the lead vocals for this smokey track, which is another Santana classic. Great song overall.
47.
It took this long, but we've finally reached one of the most creative music genius in pop music history, Stevie Wonder. What could be said about this guy that hasn't been said? In spite of being blind, he can write and produce songs all by himself or for other artists. The 70s was Stevie Wonder's peak and he had many classics like Superstition and Higher Ground. Superstition is about, well, superstitions and and not believing in them. It has some very funky instrumentation lead by that clavinet line and complimented by the horns. Higher Ground has a more spiritual feel to it as Stevie is grateful for his own life. Buddhist concepts like karma and nirvana are mentioned in this song. Every instrument in this song, Stevie played by himself. That's talent right there. Protect Stevie Wonder at all costs.
46.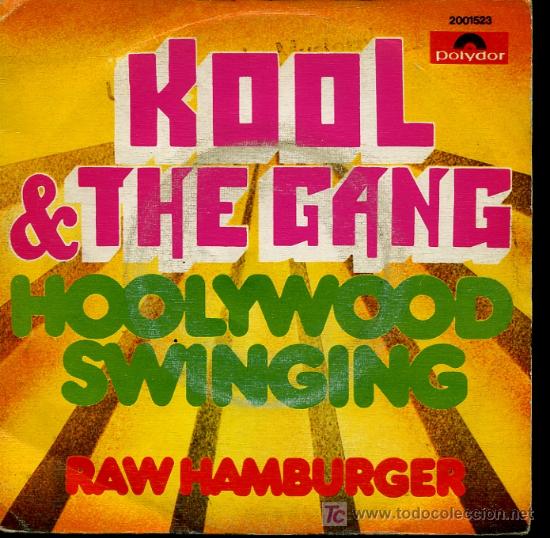 Stating the obvious here, but funk was huge in the 70s and one of the groups who benefitted from that was Kool & The Gang. No pun intended, but they were cool. They're on the list for a two-way tie. Jungle Boogie is one of those songs that's been in nearly everything: movies, TV shows, commercials, video games, etc., and it has also been sampled a lot in hip-hop and R&B. Setting aside the ridiculous overexposure, how could I not enjoy this song? It's straight up primal and full of energy thanks to the instrumentation. There's not much lyrics to this song, most of it repeats itself and there's a lot of scatting. Hollywood Swinging is another song that's been in a lot of things and has been sampled a lot in hip-hop and it's great. It captures the feel of going out to a nightclub and dancing your ass off. How could you not want to dance along to this instrumentation, which features those horns and those funky drums and guitars. Both this and Jungle Boogie are just a blast of funk ecstasy.
45.
Saturday Night Fever contains one of the biggest soundtracks of all time, which was done by the Bee Gees and made disco even bigger than it was. It features the song Stayin' Alive, which is one of those songs that defines the 70s. But I opted to put How Deep Is Your Love on this list instead because I like it more. This song is just beautiful, one of the best pop songs ever made and one of the best love songs ever made. The way it sounds with the electric piano and those guitars and synths? Beautiful. And those harmonies and vocals? Like angels flying down from heaven. Man, I love this song.
44.
Now for the other Ohio Players song that a lot of people know, Fire. That might be the most appropriate name for this song because it is hot. H-O-T hot. This song is filled to the neck with sexual overtones, which is pretty obvious by the artwork above and the lyrics.
The way you walk and talk
Really sets me off
To a full alarm, child
Yes, it does
Uh
The way you squeeze and tease
Knocks to me my knees
'Cause I'm smoking, baby, baby
Yeah, not exactly subtle. Anywho, the music. So much funk, so much heat. The guitars, the bass, the drums, the horns, etc. This shit slaps like a motherfucker and it fits perfectly for the coming disco craze. Someone call the fire department because we got an inferno coming out the speakers.
43.
What do you get when you have Earth, Wind & Fire and the Emotions on one track? Well, you get one smash record with Boogie Wonderland. EWF frontman Maurice White produced the Emotions' Best Of My Love, so of course this collaboration makes sense and it brings out the best from both of these groups vocally. Their chemistry was on another level. And this instrumentation makes you want to boogie with its horns, percussion, keys, guitars, etc. It's that upbeat Earth, Wind & Fire sound perfect for those disco playlists. You've probably heard this song a million times before thanks to being in a lot of media, but its brilliance remains intact.
42.
Now here's a song associated with blaxploitation movies. The Shaft Theme, crafted by the man himself, the one and only Isaac Hayes. He composed one of the coolest theme songs for a film ever. Most of the song is just an instrumental and man, every instrument is just top notch from the drums to those guitar licks to the keys to the string section and horns to even that flute. It just screams "cool." There's also lyrics from Isaac Hayes describing the character of Shaft and it's awesome. Imagine having this as your theme music. This is a bad mother- "SHUT YOUR MOUTH!" I was talking about Shaft. Can you dig it?
41.
Summertime is officially here and what better way to kick things off than with War and their hit Summer? There's very few songs that captures the atmosphere of a hot summer day like this. The lyrics contains descriptions of sights and activities that would occur during the summer. There's also the instrumentation, which adds more to the vibe with its heavy use of percussion, warm bass, subtle guitars, bright pianos, and those horns. This might be tied with Kool & The Gang's Summer Madness and DJ Jazzy Jeff & The Fresh Prince's Summertime as the best summer song of all time.
40.
You know? This song used to be a guilty pleasure of mine. Then, as time passed by and the more listens I gave it, I realize something: I fucking love Dancing Queen by ABBA. This is their best song of all time and one of the greatest pop songs ever. The production takes a lot from American disco and makes its own European version with a lot of shine and polish (in a good way). The vocals are great and that chorus is just too infectious. It's impossible not to sing along. As for lyrics, well, they're more focused on dancing at a disco club. Even though the lyrics aren't exactly the deepest thing ever, it doesn't matter because everything else in the song is just great. Is it really a surprise that ABBA became as big as they did?
39.
If you're a gamer, you've probably heard this song while watching the trailer for the upcoming Fallout game. This is Take Me Home, Country Roads. Because making one state anthem wasn't enough, John Denver outdid himself and made TWO state anthems. This time, with Take Me Home, Country Roads being one of the official anthems for West Virginia. The lyrics describe the sights of the state and having an attachment to it all. And with this song, you get more folky acoustic guitars making up the instrumentation. Another great song from another great artist.
38.
Here's the song that put Queen on the map and helped make them superstars and legends in rock history. Killer Queen was the band's first international hit and it was great. They were going for a sound that's much more diverse than their previous material, anchored by Freddie Mercury's piano along with more glamorous rock instrumentation, changing tempos, and more layered vocals, especially on the chorus. And all of this for a song about a female escort. Seriously. This song was truly the start of something greater for Queen and the rest of the rock world.
37.
In the disco explosion, several new artists came to prominence and laced disco clubs with the soundtrack to a groovy night. One of those acts is A Taste Of Honey, who blew up with Boogie Oogie Oogie, which topped the charts in 1978. For a disco song, there is some impressive musicianship in this production from the guitars to the bassline to the clavinet. There isn't much in the lyrics, it's just urging the listener to get up on the floor and boogie oogie oogie 'til you can't boogie no more. In this situation, less is more and it makes for another great disco song.
36.
Michael Jackson is an anomaly. What do I mean by that? He's one of the few kid stars who was legitimately good. He has a great singing voice and can dance. The kid made classics both with his brothers and by himself, including his first number one solo hit Ben. This acoustic guitar ballad is actually the theme to the movie Ben, which is about about a young boy befriending a rat named Ben. So, yeah. This song is about a rat. As twisted as that sounds, the way Michael performs the song is kinda sweet. He sells the idea of a kid befriending a rat in an E.T./Iron Giant kind of way. Ben: a twisted but great ballad about a rat.
35.
From kid-friendly to adult. Perfect transitioning, am I right? Anyways, Let's Get It On. Honestly, what can I say about this song that hasn't been said? It's a really sexy song through and through. When you hear that wah-wah guitar riff in the intro before the rest of the instruments kick in, you know you're in for some fun and this music just brings the sexiness. Marvin Gaye is at his most passionate vocally as he just wants to get it on, if you know what I mean. This was a new direction for him as he starts embracing his more sexy side and making two of the best sex songs in existence, this and Sexual Healing in the 80s.
34.
Chances are you've heard this song in a number of commercials or have heard covers by Bananarama or other artists. Well, here's where all of that came from, Venus by Dutch band Shocking Blue. It's a product of 60s psychedelic rock all thanks to the combination of acoustic/electric guitars and organ that makes up the instrumentation. The lyrics describe Venus, the Roman goddess of love whose beauty is unlike anything man has ever seen. Funny enough, the first line…
A godness on a mountain top
… was meant to say goddess instead of godness, but the writer screwed up and since Mariska Veres spoke very little English, she used godness instead. Since then, every time Shocking Blue recorded this song, they've said goddess instead until Mariska's tragic death in 2006. Venus, a song worthy of the gods.
33.
Imagine yourself playing GTA: San Andreas, you're flying a plane through the entire state, in the desert, the forests, above the cities, and you're looking for the perfect soundtrack for your flight. Well, tune in to K-DST and you'll find plenty of flying music, including Hold The Line by Toto. The instrumentation walks the line between hard rock and soft rock thanks to the piano riff, the heavy guitars, and a kickass guitar solo. The vocals are also on-point. And that chorus. Holy shit, that chorus.
Hold the line
Love isn't always on time
Hold the line
Love isn't always on time
If you find yourself unable to sing along to this, are you even human? I love this song so much. It's no Africa, but Hold The Line is pretty damn good.
32.
Peter Quill's mom has good music taste. The very first song played in the first Guardians Of The Galaxy is the only hit from Native American rock band Redbone and it's called Come And Get Your Love. This is another one of those songs that just puts a big ass smile on my face, that's how much I love it. I dig the more swampy instrumentation with those guitars, piano, and even an electric sitar. Like Hold The Line, it has one infectious chorus that I can't help but sing along to, even if it repeats the title of the song. This is one song that makes me feel like a guardian of the galaxy.
31.
Dream On. It's the song that put Aerosmith on the map in the world of rock and it's one of their best known songs. The music has a sense of weight and grandeur to it with those stadium guitars and drumming. The whole thing builds and builds until it reaches an epic climax. The real star of the show is, of course, Steven Tyler. That dude was sanging. Not singing, sanging. He went from restraint to belting to even screaming. He just brought it in this song of hope and optimism. Modern audiences are more familiar to this song thanks to Eminem sampling it for his hit Sing For The Moment. I love it when great artists reintroduce old classics to a new generation so they can appreciate it.
30.
I'm sure no one has ever heard this song before. I'm sure this hasn't been played in hundreds of commercials and movies and TV shows. Outside of Low Rider, Why Can't We Be Friends is one of War's best known songs and it has a simple message: let's get along. Regardless of race, gender, nationality, sexual orientation, religion, or any differences that makes us unique, we're all human at the end of the day. It's a message that seeks to unite us instead of divide, which is something that we need a lot of these days. The instrumentation is R&B mixed with some reggae. If I do have an issue, it's that the song is a little repetitive. But it has a good message and it executes that message well.
29.
Now for another slice of classic rock from Foreigner. This time, it's with Hot Blooded. This song rocks thanks to its instrumentation: rocking guitars, drumming, an organ, etc. It just sounds awesome and is very memorable. The writing is exactly what you think it's about: sex.
Well, I'm hot blooded, check it and see
I got a fever of a hundred and three
Come on baby, do you do more than dance?
I'm hot blooded, I'm hot blooded
Yeah. Lots of sleaze in these lyrics with little subtlety, but not surprising at all. Also, if your body temperature is literally 103 degrees, then you need to go to a hospital. Fun fact: you know that Tone Loc song Funky Cold Medina? Well, it samples one of the guitar riffs off this song. Interesting.
28.
Honestly, had If You Don't Know Me By Now had made any Year End lists, it would take this spot. But it didn't, so I'm going with one of Harold Melvin & The Blue Notes' other hit singles. This is Wake Up Everybody. It has that classic Philly soul sound with the keys, strings, and percussion. I also love how it builds, going from subdued to epic. Teddy Pendergrass handles the vocals and he sounds amazing. He just exudes so much soul. Even greater is the message, which calls upon us to be more aware of the issues affecting our society and making the world a better place. Its relevance hasn't changed even 43 years after its release. Such a phenomenal song.
27.
Proud Mary was a hit single for Creedence Clearwater Revival back in 1969. Two years later, Ike and Tina Turner did a cover to this song and while the original CCR version is a great roots rock song, Ike and Tina took it to a whole new level. It starts off slow with a spoken word intro from Tina along with Ike doing backing vocals all over a burning guitar riff before going into a funk rock explosion with some gospel thrown in. Tina is the real star of the song, she was amazing vocally. She brought an energy that few could ever bring and Ike gave her the perfect backing music. They were a match made in music heaven even with the whole domestic abuse thing and the drug problems.
26.
There isn't anything cheap or tricky about Cheap Trick as they make the list with I Want You To Want Me, a song most people are familiar with thanks to 10 Things I Hate About You. There are two versions of this song: the album version and and the album. The album version is an alright power pop song, but I want to focus on the live version because that's what I like more. It has faster instrumentation, two guitar solos, and more passionate vocals. The writing is focused on a guy wanting to be loved and who can't relate to that? It's the version I'm most familiar with and will keep listening to the most.
25.
Next up is U.K. glam rock band T. Rex who has the coolest name ever. More bands should name themselves after dinosaurs. Anyways, Get It On (Bang A Gong). I dig the bluesy, rock-n-roll-esque instrumentation with those guitar riffs, keys, and a saxophone. It takes that 60s influence and revitalizes it for the 70s, bridging two generations. This makes sense as the song was inspired by Chuck Berry. And this is a love song, or a sex song if you read it differently. It works both ways. There's legit talent behind T. Rex, but sadly, it didn't last long as frontman Marc Bolman died in a car accident before his 30th birthday. It's kinda sad, but he left behind this great music to remember him by.
24.
So the Jackson 5 are a great group, right? This quintet of brothers have crafted some pop/R&B classics of the decade and helped kickstart the career of Michael Jackson. One of the numerous hits that they have under the belt is I'll Be There. It's a sweet love ballad where Michael proclaims to some girl that he'll always be there and will love her forever. You give this song to some other kid singer, they wouldn't pull this off, but not Michael because he's a great singer. His brothers were also good. Also, the backing music manages to be both poppy and soulful at the same time. Later on, Mariah Carey would cover this song for MTV Unplugged and it became a number one hit for her. While that version's great, it's not the original. But we're not done with the Jackson 5 just yet.
23.
4 years later, the Jackson 5 have gotten older and their music has also matured, going from pop to funk. This brings us to Dancing Machine. The brothers have embraced their funk side with this funky instrumentation complete with guitars, bass, horns, and bubble noises weirdly. It fun, upbeat, and will get any party moving. With age, Michael is starting to sound like the Michael we all know and love. His brothers were good as well. When the Jackson 5 performed this song on Soul Train, Michael performed the Robot dance and it blew the fuck up because then everyone wanted to do the Robot. Dancing Machine is one well-oiled machine.
22.
IT'S ALIVE!! You want to talk impressive musicianship? Well, just look at Edgar Winter Group and their monster hit Frankenstein. This is an instrumental where Edgar Winter shows off his immense talent as he plays most of the instruments in this song. He did the synthesizers, electric piano, timbales, and the saxophone and he plays those instruments like it was nothing. These instruments are backed by groovy guitars and drumming. The music creates a lowkey creepy vibe, which makes sense since this song is called Frankenstein. This is one experiment done right.
21.
Songs In The Keys Of Life is not just Stevie Wonder's best album, but it's one of the best albums of all time period. It's essential listening if you appreciate music. For this list, I chose two singles from that album, Sir Duke and I Wish. Stevie wrote Sir Duke as a tribute to jazz musician Duke Ellington, who passed away in 1974, and made it about how awesome music is. Then you have the instrumentation, which is the lovechild of funk and jazz thanks to the keys and the horns. I'm sure Duke appreciates that this song was made in his honor because it's great. Most of us recognize I Wish thanks to Will Smith sampling it for Wild Wild West. Well, don't sleep on the original. This song is Stevie being nostalgic about his childhood. And it has some groovy instrumentation thanks to the bass, keys, and horns. It's guaranteed to get butts moving and has one of Stevie's best vocal performances. Both of these songs are awesome additions to a legendary album and artist.
20.
Aside from James Brown, Sly & The Family Stone are the pioneers of funk. Their influence on popular music is much larger than one might think. One of the hits that they've scored is Thank You (Falettinme Be Mice Elf Again), a title that's purposely misspelled as a mondegreen for how people pronounce the saying, which tells you everything you need to know about the song's content: just being yourself. The instrumentation is funk on steroids; the slapping bass, the psychedelic guitars, the horns, etc. You can see where a lot of funk songs get it from. Sly & The Family Stone are true legends in the game.
19.
Next up is Patti Smith, whose music was usually a hybrid between punk and poetry. Then she was given her biggest hit with the Bruce Springsteen-penned Because The Night. Unlike her other songs, this one leans more towards arena rock thanks to its instrumentation, starting with a piano-only verse before going into the kind of anthemic explosion that sounds best at arena concerts. And with it comes lyrics of desperation when the one you love isn't around you. If this is considered selling out, then it's selling out in the best way possible.
18.
We don't deserve Elton John. We really don't. He is a gift to Earth and the music industry. He makes the list with a two-way tie between Bennie And The Jets and Goodbye Yellow Brick Road. I originally thought that Bennie And The Jets was inspired by Westside Story, but it's actually centered on a fictional band named, what else, Bennie And The Jets. It's framed as a satire of the music industry (back then) and is recorded like a live performance with an audience and everything. This actually became a hit on the R&B charts which lead to him performing on Soul Train. That's dope. Goodbye Yellow Brick Road is the title track to Elton's album of the same name and while Bennie And The Jets is a more lighthearted upbeat song, this one is much slower in tempo and is focused on Elton wanting to go back to a simpler life before the fame, using imagery of the yellow brick road from Wizard Of Oz as a metaphor. This is another song that just hits you right in the soul and is one of Elton John's best.
17.
There are certain songs made that can be applied to any situation in anyone's life regardless of who they are and Bill Withers' Lean On Me is one of those songs. It extends a hand to someone who's having a bad day and assuring them that someone will be there to support them, through good times and bad times. The entire vibe of the song is very homey and relaxing thanks to the piano-driven instrumentation and Bill Withers' calming and soulful voice. This is one of those songs that's been covered to death (including that awful Club Noveau version), but nothing can match the magic of the original.
16.
There's not one cookout that feels complete without this song playing. What You Won't Do For Love by Bobby Caldwell is one of the most soulful songs ever made. The instrumentation is smooth and romantic thanks to those keys, horns, synths and I also like the low-key jazz feel this has. Bobby Caldwell himself has one of the greatest voices ever. The dude sings with so much passion and soul and you buy into his feelings of love. And all of it came from this guy.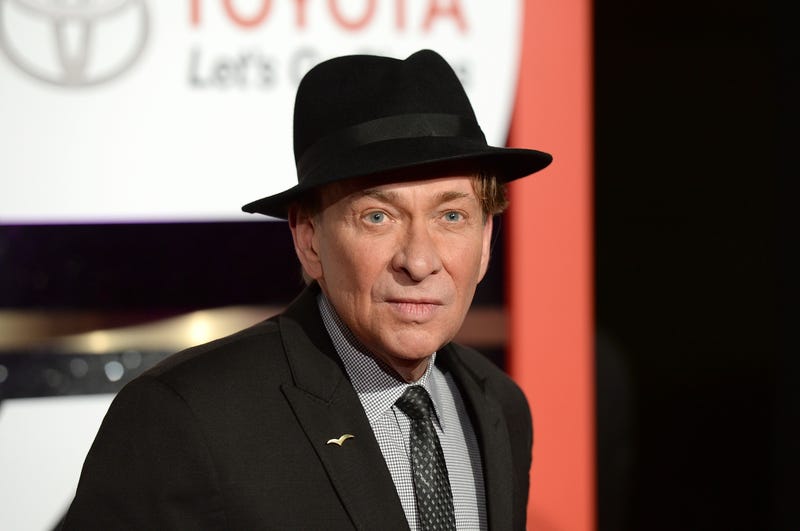 Like many people, for the longest time, I never thought that this dude was white. Honestly, I can't complain because how can you be mad at this? This shit is dope. It goes to show that great music crosses cultural boundaries. This isn't cultural appropriation, this is cultural appreciation. And this is another song that's been sampled a lot in hip-hop and R&B. Not only is Mr. Caldwell invited to the cookout, but he can have the first plate. Great job, dude.
15.
Like most 90s babies, I was first familiar with Fly Like An Eagle thanks to Seal, who covered it for the Space Jam soundtrack. But 20 years before that, it was a hit by Steve Miller Band. This song makes you feel like you're an eagle flying in the sky thanks to the instrumentation, which has those spacey synths, an organ, and those funky guitars. The lyrics have a sense of wonder to them as they describe the feeling of wanting to be free and soar out. So with all that said, who do I think has the better version of Fly Like An Eagle, Steve Miller or Seal? The answer? None. They're both great in their own way and I would gladly listen to them again and again.
14.
What could be said about Dark Side Of The Moon that wasn't already said? It's a classic album and if you haven't heard it, do so now. It's worth the listen. Anyways, Pink Floyd's biggest hit until Another Brick On The Wall 2 was called Money. It's one of the weirder songs to ever become a hit on the pop charts thanks to its unconventional time signatures. Along with a memorable bass line and guitar/sax solos, there's also a loop of sounds related to money. Speaking of, that's exactly what the song is about, money and its effects on people. I don't have much else to say besides this is a classic.
13.
Won't Get Fooled Again by the Who is eight minutes and thirty-two seconds of pure awesomeness. The instrumentation is balls-to-the-wall rock ecstasy with the guitar riffs, drums, and that organ. That sweet, sweet organ. Roger Daltrey handles the lead vocals (with Peter Townshend doing back-up) and he matches the awesomeness of this music. This is one of those songs you have to play out loud to appreciate it. Even though the song is more than 8 minutes long, I never get the feeling that it drags. It just flows perfectly and all of this with lyrics on revolution and not wanting to be fooled by the system. I guess you could say that the Who…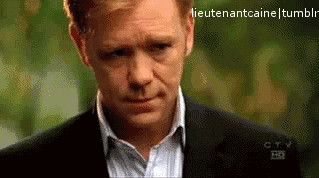 … won't get fooled again.
Let's move on from that terrible, dated joke.
12.
Shining Star. It's the song that made Earth, Wind & Fire superstars and put them at the top of the charts. The music is great. Those horns, those guitars, those keys, that bass? Top-notch funk and groove. Maurice White and Phillip Bailey brought in the fire with their vocal performances and the chorus is just fun to sing along to.  It's another example of Earth Wind, & Fire not only making great upbeat music, but great uplifting music, reminding the listener that no matter who they are, they're a shining star and they can be anything they put their mind to. Look in the mirror and there's a shining star for you to see, of what your life can truly be.
11.
Let us journey to the world of P-funk and into the genius mind of George Clinton. He's the man behind Parliament-Funkadelic and he took funk to a whole new planet thanks to unconventional music and elaborate styles and stage shows. I talked about Give Up The Funk (Tear The Roof Off The Sucker) on my Musical Appreciation on Mothership Connection and I'm going to talk about it again. Out of context with the Mothership Connection album, it seems like a fun groovy track whose main purpose is to get you dancing with the immense amount of funk the music has. In context with the album, it's part of an alien invasion story involving the aliens wanting Earth's funk for itself. This and so many other Parliament-Funkadelic songs have been sampled so many times in hip-hop that you could do an entire essay on them. You can never have too much funk.
10.

Being a fan of Star Wars these days is not easy, especially when you have to deal with the more toxic parts of the fandom. I could go on all day about how huge the original Star Wars was back in its 1977 release and its effects on pop culture afterwards, but you've heard them all and anything I say would be redundant. So let's talk about the theme. Every time I hear this theme, it gives me chills. The bombastic horns, the whimsical strings, the sheer epicness of it all. This music is the portal to a whole new universe and adventures that awaits. This theme is in every episodic film and it never fails to deliver. And this isn't the only Star Wars-related song to become a hit; there's a disco version of this song mixed with Cantina Band that actually hit number one. That's how much of a juggernaut this franchise was. May the Force be with us all.
9.

It's been nearly a year since Glen Campbell had passed away, so why not celebrate his music? Here's one of his best-known hits, Rhinestone Cowboy. This is a song that found a way to appeal to both country and pop audiences with instrumentation that uses both pianos and acoustic guitars. And it's really good. This was the second biggest hit of 1975 after all. Glen Campbell himself sounds great for someone who's been in the business since the 50s and he reflects on his ongoing career and how he's still going in an ever-changing industry. The world of country music lost one of its best talents. Ride on, cowboy.
8.

Want more Stevie Wonder? Me too. So let's fix that by looking at Living For The City. The backing music has that classic Stevie touch to it since he played every instrument in this song: the electric piano, the bass, the synths, drums, etc. It's the sort of music that could exist in the 70s and now. Stevie puts on another great vocal performance, which isn't surprising. There's also background noise that adds to the story being told. Speaking of the story, this is about a Mississippi black man living through the Civil Rights era who moves in the city in order to provide a better life for himself, but later gets caught up in some racial profiling and sent to prison. It's a slice of what it was like being black during those times and parallels today's society. Living For The City, another Stevie Wonder classic.
7.

Anytime I feel like my day isn't going well, I would always listen to this song to make myself feel better. And this song has been in a lot of media: Boyz N The Hood, Grand Theft Auto V, Guardians Of The Galaxy, etc. O-o-h Child is the biggest hit from the Five Stairsteps and it deserves to be a hit. Its instrumentation is soulful and screams Chicago (the city, not the band) with its horns, strings, and keys. There's also a bit of a gospel influence, especially in the second and third chorus. The best thing about the song, of course, is the message which is simple and effective. Even if things are shitty now, there's always better days ahead to look forward to. Something we all need now. And speaking of a soulful song with a relevant message…
6.

Some songs are just timeless because they can apply to any era you can think of. That's the case with Marvin Gaye's What's Going On. It's a song that was a reflection of the turbulent times it was made in regarding social-political issues like race relations and the increasing dislike towards the Vietnam War. The way Marvin Gaye frames this song isn't just a protest, but a declaration of there needing to be more love in the world. Outside of the message, the music is smokey and soulful and Marvin Gaye sounds fantastic. What's Going On has seen its fair share of covers, but none of them do it justice. When you think about now how the issues that are being tackled are still occurring, it still has relevance.
5.

We enter the Top 5 with one of the most tragic songs ever both within the lyrics and with what happened in the real world. David Bowie was a one-of-a-kind talent and with his death, songs like Space Oddity take on a whole new meaning. It has two different interpretations: one, it's about an astronaut going into space, and two (and one I recently just found out), it's about a drug addict experiencing a high. Either way, it involves the character of Major Tom potentially dying. The music matches the tragedy of the lyrics with more somber acoustic guitars and strings, plus, a guitar solo. They say you don't truly appreciate something until it's gone and that definitely applies to David Bowie.
4.

While we're on the topic of astronauts and space, here's the best song Elton John has ever made. Produced by the same man behind Space Oddity, Rocket Man is about an astronaut going to space and how he feels about being away from his family for a long time. Elton captures that anxiety in his vocal performance, which is the best out of his entire discography. The backing music is great, it's the sort of piano-driven instrumentation that other piano ballads of the time strive to be, but will never reach. And I think this song is gonna be remembered for a long long time. It's lasted this long.
3.

The last song on the list from Guardians Of The Galaxy, we're right back into Planet P-Funk with Parliament and one of their best known hits Flash Light. This song is a psychedelic trip of funk-tacular awesomeness. George Clinton has produced something that's completely from another dimension with those guitars, synths, and that bass. Man, the bass playing is just insane. In context of the album it's from, it's part of the climax where Parliament defeats the villain with the power of funk. Yes, it's silly. Just roll with it. And this is one of the most sampled songs from George Clinton. You can't count the number of Flash Light samples in both hands and feet. That goes to show how ahead of the times George Clinton was with this P-funk masterpiece. Everyone's got a little light under the sun.
2.

If there were any candidates for the official black national anthem, September should be one of those candidates because no black family get-together is complete without this song playing in the background. Even with that, Earth, Wind & Fire crafted a song that people of all backgrounds can groove to. It's bright, uptempo, and a lot of fun, perfect for any get-together involving lots of people. The musicianship is great; it's funky and full of soul at the same time. Maurice White and Phillip Bailey kill it in the vocal department with the latter giving us one of the best choruses ever. In my Musical Appreciation on this song, I talked about how the lyrics use the changing of the seasons to say that love will get you through even the gloomiest days. This is one of the greatest R&B songs ever made and no weak ass covers will take away what made it special in the first place. And it was almost my number one. So what beat it?
And finally, the best song of the 70s IS…………..
1.
We started with Queen, now we end with Queen. And honestly, how could I not put this song at number one? Bohemian Rhapsody is just an untouchable masterpiece and one of the best crafted songs ever made in history. And this apparently took months to create. Every single second put in was worth it because nearly everything in this song is damn near perfect. The vocals are amazing: Freddie Mercury put his all into his performance and the other members of Queen were amazing, especially on the opera section. This was made to be sung with a group of people. The instrumentation is godly, from Freddie on piano to Brian May's guitar work to John Deacon the bass to Roger Taylor's drumming. And they all flow anytime there's a transition into the sections. It starts with an acapella harmony, then it goes into a piano ballad that interrupted by an opera and a stadium rock section that then goes back to the piano ballad for the outro. Bohemian Rhapsody overall is one of those songs that I consider to be a near-perfect masterpiece, it is the epitome of music art, and that (plus, many more) is why I consider it the best hit song of the 70s.
And that was my list of the best songs of 70s. What are your favorite songs from that decade? Comment below and let me know. In two weeks, we're going to start out journey to the flower power decade with BACK TO THE 60s, starting with the Worst Songs of 1960. Also, I will be updating the UPDATES page tomorrow, so keep an eye on that.
Peace!!
SONG OF THE WEEK
How Deep Is Your Love-Bee Gees