Welcome to Random WTF Lyrics where we make fun of six random lyrics from six random songs. Let's get started.
Sweetener-Ariana Grande
And then you get it, get it, get it, get it
Hit it, hit it, hit it, hit it
Flip it, flip it, flip it
You make me say oh, oh (sheesh, sheesh)
Twist it, twist it, twist it, twist it
Mix it and mix it and mix it and mix it
Kiss it, kiss it, kiss it
You make me say oh, oh (sheesh, sheesh)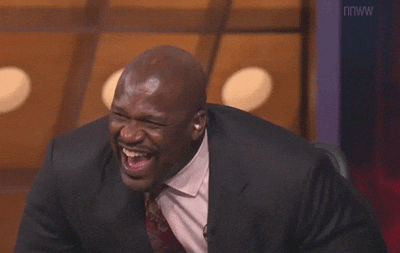 Dude, what the flying hell is this chorus? Are you fucking or are you cooking? Or are you cooking and fucking at the same time? That doesn't sound safe and I guarantee you the food won't taste as good.
Nonstop-Drake
Yeah I'm light skinned, but I'm still a dark nigga
No, you're not. You're just not. That's just false. Nothing about you screams "dark."
Grillz-Nelly ft Paul Wall, Ali, & Gip
I got a bill in my mouth like I'm Hillary Rodham
Huh. That's a weird moniker for Monica Lewinsky.
Not Too Young, Not Too Old-Aaron Carter ft Nick Carter
Remember Aaron Carter? He was a kid star in the late 90s and early 2000s who made white boy pop "rap" for the Radio Disney crowd. He did a song about how he beat Shaquille O'Neal in a game of basketball and he also did a song for the Jimmy Neutron movie. He also did… this.
Listen up, everybody
This ain't Aaron's party
Part 2 I'm older now
Come and show me body
Girl whatcha gonna do, come and talk
To me in the backseat
Baby backstreet
(Yeah)
Referencing the backstreet because your older brother is Nick Carter of the Backstreet Boys, who's also on this song. And as for this song?
See when it comes to girls
I'm not too young
(Mommy)
Baby face back up on the scene
But when I get in trouble,
Hey I'm not too old
I pull my cap way down
And say I'm thirteen years old
That's how we roll
No. Just… no at everything about this. No. Let's move on.
I Was Made For Lovin' You-KISS
I was made for lovin' you baby
You were made for lovin' me
And I can't get enough of you baby
Can you get enough of me
And God said unto thee, "BULLSHIT."
It's Goin' Down-Yung Joc
Boys from the hood call me black Donald Trump
You sure about that, bro? Are you sure? You sure you want to be compared to that man? Just saying, it's not exactly a positive comparison. On a related note, there was a time when rappers compared themselves to Trump before he decided to run for president, not because they like his personality (although some do share his narcissism), but because he's rich. They'll compare themselves to anyone with money. Lines like that have not held up well considering our current climate.
And that was Random WTF Lyrics. No lyrics are safe.
Peace!!