So much has happened in 1969. We landed on the Moon, Nixon was sworn in as President, and in terms of music, there was Woodstock, the Beatles held their last public performance before they eventually split up, Elvis made his comeback after doing movies for most of the decade, and a Rolling Stones concert at Alamont ended in a fan being stabbed to death by a member of the Hell's Angels (who were hired to be security at the event). At this point, things started to slow down for the counterculture. All of the big music trends like rock, psychedelia, and folk were still popular, but the stage was set for a transition into the 70s. Our journey through the 60s is nearly over, so let go through the worst that 1969 had to offer.
10.
The 60s had no shortage of happy, sunshiny pop music and Dizzy by Tommy Roe is no exception. I don't mind these type of songs, but it's unfortunate that this particular song sucks. It's another dopey love song that's so sugarcoated that it could have been sold by Nestle.
Dizzy
I'm so dizzy, my head is spinning
Like a whirlpool, it never ends
And it's you, girl, making it spin
You're making me dizzy
Ugh. So cliche. Another problem with the song is the music. Now, I like a good, well-executed key change, but this song built on key changes and it fucks up the whole vibe. Key changes are usually saved for the final chorus and they make the song more epic or exciting and they enhance the mood that's crafted. In Dizzy, none of that happens because a key change is happening on every chorus. It's like an action movie where it's all action and you don't care about the characters, the story, or there's no real stakes. You just tune out.
9.
Ladies and gentlemen, the best selling single from Tommy James And The Shondells, Crimson And Clover. You know? As bad as Hanky Panky was, it was at least bad in the most absurd way, like I can't believe anyone would make a song like that. Crimson And Clover is just boring. I never thought that was possible with psychedelia, but this song proved me wrong because this instrumentation is really dull and it sounds muddy. Whoever was the engineer must have been stoned like hell during the recording process. And the writing is also a mess. I guess it's about a girl, but most of it repeats the phrase "crimson and clover" like that makes up for it. You're better off skipping this one.
8.
Next is a song from Oliver. Yep. That's his stage name, just Oliver. Anyways, this is Jean, the theme song to the 1969 film The Prime Of Miss Jean Brodie. What we have is yet another boring ballad with acoustic guitars and a harp and generic love song lyrics that might as well have been written in the 50s. This was a number 2 hit and it feels so out of place the year it was released. I could see it fit 1961 or something, but not 1969. Skip this one, too.
7.
Yep. We're talking about this group again. 1910 Fruitgum Company, which sounds like the name of a literal company. Well, here's their final hit (thank every god in existence), Indian Giver. That title, plus the artwork above, does not give off a good sign. Setting aside how racially insensitive it is given the times, what the fuck is Indian giver in this situation? Do they just have an indigenous person by their side that they give to someone else? Oh, brother, the implications that might come out of that scenario. While this song isn't as childish as Simon Says and 1, 2, 3 Red Light, it's still really stupid, generic, and manufactured. In other words, this ain't it, chief.
6.
Oh, look who's showed up again. Ray Stevens. And he has another "comedy" song to bring us with Gitarzan, the title being a fusion of guitar and Tarzan. Here's the premise of the song: Tarzan decides to play guitar and form a band. Yeah, that sounds like a cartoon pitch from a studio executive from the 80s who injected horse tranquilizers into both of their butt cheeks. Throughout the whole song, Ray Stevens just acts like a complete jackass as he imitates Tarzan, Jane, and their pet monkey and it is annoying. The instrumentation is also lazy, playing the same piano notes, some sloppy drum and guitar work, and an awkward horns section. This is one jungle creature that should remain extinct. Me Tarzan, you lazy hack comedian/music artist.
5.
Oh, great. It's Lou Christie again. You know, the guy who wants to be Frankie Valli so badly. He's back, this time with I'm Gonna Make You Mine. Only good things can come from this *sarcasm*. To be fair, Lou doesn't do his falsetto that much in this song, which makes it more tolerable to listen to than his other songs. But there's still an issue with the writing, which depicts him as a creepy ass stalker who doesn't know the meaning of personal boundaries and won't quit until he wears this girl's skin as a coat.
I'll try every trick in the book
With every step that you take, everywhere that you look
Just look and you'll find
I'll try to get to your soul, I'll try to get to your mind
I'm gonna make you mine
I know I'll never give up, I'm at the end of my rope
From the morning till suppertime, you'll find
I'll be waiting in line, I'll be waiting in line
I'm gonna make you mine (baby, I'm gonna make you mine)
Make you mine, I'm gonna make you mine
Baby, I'm gonna make you mine, I'm gonna make you mine
Seriously, dude. You're the reason restraining orders exist. It's also nice to see that you view this woman as a trophy to be won rather than an autonomous human being. Truly the workings of an incel.
4.
Remember Bobby Sherman? The dude who made that sappy ass song Julie, Do Ya Love Me? Well, before that, he made this song Little Woman. This song is awful for one reason: the writing. In this song, Bobby is trying to convince some little woman (why doe she have to be little) to leave her world behind and go with his instead. Because that doesn't sound entitled or possessive. In no way does that sound like someone who's been spoiled their entire lives and feels as if the world owes them something. Why should she go with you? For all we know, you could be holding her back. Screw this nonsense.
3.
When you ask "what's the worst that could happen," you kinda jinxed yourself because what will follow afterwards is the worst that could happen. Anyways, Johnny Maestro & The Brooklyn Bridge with The Worst That Could Happen. It's about a guy who sees the girl that he loves get married to another man. He accepts this because he made the choice to not tie the knot. Okay, that doesn't sound too bad. He let the one slip and he accepts the outcome of his choice. But then there's this.
And baby if he loves you more than me
And baby if he loves you more than me
Maybe it's the best thing
Maybe it's the best thing for you
But it's the worst that could happen to me
Really, dude? The worst that could happen to you? I can understand saying this about something like losing your job or a loved one passed away or if you're diagnosed with cancer, but losing out on a girl? Enough with the melodramatic bullshit. All this does is paint you as a whiny little child who didn't get his way. That line alone kills any sincerity you had with the rest of the song. The worst that could happen? Not really, but we're still left with another shitty song.
2.
Because making one song involving underaged girls wasn't good enough, Gary Puckett & The Union decided to make another one. This is This Girl Is A Woman Now, a song about a girl who has become a woman. It's not exactly clear what they mean by that because it could mean anything. Did she hit puberty or has she reached the legal age limit?
This girl is a woman now
She's learned how to give
This girl is a woman now
She's found out what it's all about
And she's learning, learning to live
She learned how to give. Give what? Love? Attention? Money? Kitty cat?
This girl tasted love as tender as the gentle dawn
She cried a single tear a teardrop that was sweet and warm
Our hearts told us we were right
And on that sweet and velvet night
A child had died, a woman had been born
Okay, now I know what they're talking about. It's this dude having sex with an underaged girl and declaring her a woman that night. Pardon me if I have the urge to vomit, but this is just gross. Time to burn this pedo song right now with fire and make sure it doesn't lay eggs.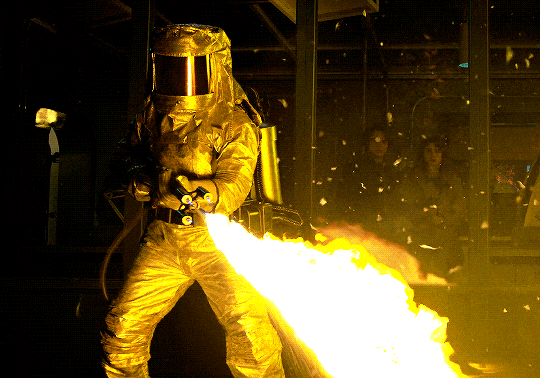 And now, here are some dishonorable mentions
DISHONORABLE MENTIONS
Andy Kim-Baby, I Love You
The Lettermen-Hurts So Bad
Mercy-Love (Can Make You Happy)
Oliver-Good Morning Starshine
Spiral Staircase-I Love You More Today Than Yesterday
Donovan-Atlantis
The Checkmates Ltd.-Black Pearl
New Colony Six-Things I'd Like To Say
Flying Machine-Smile A Little Smile For Me
The Cuff Links-Tracy
And finally, the worst song of 1969 IS…….
1.
You know? I originally planned to have This Girl Is A Woman top this list, then I listened to this song and found something horrifying. Ruby, Don't Take Your Love To Town is a song that was originally recorded by Johnny Darrell in 1967. It was a Top 10 hit on the country charts, but two years later, Kenny Rogers & The First Edition did a cover that didn't exactly light up the country charts, but it reached the Top 10 on the Hot 100. So why is this song number one on this list? Well, it sounds like your typical country song and Kenny Rogers doesn't sound that bad, so let's go to the writing. In this song, a war veteran who's paralyzed from the waist down is pleading with his wife to not to go out to town because he's afraid that she might be cheating on him with another man. Okay, that alone sounds tragic, but then there's one line that changes the whole thing into something horrible.
And if I could move I'd get my gun and put her in the ground
WHOOOOOOOOOOOA!! You're reading the same thing I am, right, folks? He actually considers murdering his own wife if he was able to walk because he thinks she's going out getting some dick. I… no. Fuck this guy. Seriously. I don't give a damn if you are a war veteran, there's no justifiable reason for this line of thinking. If anything, his wife should leave his crippled ass because he's one bad day away from snapping and she could end up in his crossfire and be another statistic. Or he might point the gun at himself and pull the trigger. Either way, someone's gonna end up dead. Congratulations to Ruby, Don't Take Your Love To Town for being the worst song of 1969.
So those were the worst songs of 1969. On January 25 of next year, BACK TO THE 60s will conclude with the 100 Best Songs of the 60s. Look forward to that. Also, look forward to my Worst and Best of 2018 lists that are sure to come out this December.
Peace!!
SONG OF THE WEEK
Everyday People-Sly & The Family Stone