Coming out of 2017, I had hopes for the future. Granted, the real world is still a loony circus with no ringmaster, but in terms of music, I was hoping that 2018 would continue the momentum that 2017 had where it improves the popular music scene. But then 2018 happened and in the middle of December, it felt just like a really bad hangover where you're left with a soaring migraine, smelling like vomit and piss, and you think back at the night before saying, "did that really just happened?" This was not a good year for mainstream music. Pop music was pretty much nonexistent as it was overtaken by hip-hop and trap music. The latter genre pretty much oversaturated the market where even other music genres started sounding like trap. A whole bunch of reggaeton tracks showed up in the bottom half of the Hot 100 and I couldn't tell most of them apart. There was an album bomb every month, where every time you look at the Hot 100, one artist would always take up multiple spots. Streaming now has so much power over how songs became popular and it benefitted certain genres over others. And last, but not least, awful people were given hits, which isn't exactly a new thing when you consider music history, but it's more clear today that you could commit the most heinous acts and you could still maintain support from people. Hell, that applies to the real world as well. Music in 2018 is just like the Old West, anything goes these days. So let's begin our look into the atrocities that have plagued this year. These are the worst songs of 2018.
Before we begin, here are our first 5 dishonorable mentions.
DISHONORABLE MENTIONS I
Because the public decided they like watered-down imitations of trap music, Post Malone got bigger than he ever was in 2017 and I hated it. He got himself another number one hit with Psycho, a blatant retread of Rockstar where Post talks about trying to stuff money into his shorts, the diamond chain that hangs on his neck, and having so much money that he can't fold it. This is immediately followed up by Ty Dolla Sign stealing your girlfriend with a "chain so stanky." You gain nothing of worth from both of these dudes as they both sound like Auto-Tuned donkeys and it's not helped by this sleepy desaturated trap beat that fails to generate any psychotic mood whatsoever. It's another dime-a-dozen luxury trap song that's only effective at putting babies to sleep.
Initially, I didn't think this song was noteworthy of any attention. Then it became a number one hit for seven weeks and upon a deeper listen, I realized that Girls Like You was worse than I thought. Originally a deep cut from Red Pill Blues, the band formerly known as Maroon 5 decided to remix the song by adding Cardi B and released it as a single. The production washes out its acoustic guitar groove with watery synths and a trap beat. Adam Levine brings zero personality to this gutless love song that plays with the female audience's emotions by stating that he needs a girl like you. Cardi B is here because this isn't the first time that this group latched on to a popular black artist and she underwhelms. If there was any doubt that this was the Adam Levine Show, there's none now.
In the same time when Havana was a huge hit, Camila Cabello released Never Be The Same, which I think was a mistake because it's awful. One of its main issues is Camila herself, who's a pretty limited singer and this song shows why. Every time she tries to hit those high notes, they sound pitchy and her voice keeps cracking. The production's a mess with rinky dink percussion and droning synths and the writing is a pile of cliches related to an addictive love, comparing it to a drug habit because that cliche hasn't been overdone. This song is so dull, I predict that few people will mention it on their lists and I'm one of those people.
When it came to picking which Drake collaboration was worse, there was no contest. As bad as Look Alive was, at least it paved the way for a good Eminem and Royce da 5'9 song. Nothing of worth came out of Yes Indeed, just another bragging song that only got traction because Drake attached himself to it. Lil Baby, whose name alone is laughable, is one of the least interesting rappers to break out in this least interesting year as he mumbles his way through this song that's barely two minutes if you discount the dead air near the end. The beat's another barebones trap beat with an Eastern-sounding sample and as for lyrics? Well, I think this line says it all.
Wah-wah-wah, bitch, I'm the Baby
Let's put this song and Lil Baby behind going into 2019 because this is just a waste of time.
One of my biggest regrets last year was not putting Now Or Never by Halsey on my Worst of '17 list. To make up for that, I'm going to mention Bad At Love here, which is just as bad. Here, Halsey goes through all of the relationships that she's been in and giving a weak ass reason for why they didn't work out, chalking it up as her being bad at love. That is a weak ass excuse and you know it. We also get more of Halsey's bland ass singing and trap-heavy production that has that flat synth line. Get this below-mediocre crap out of here.
Now for the main show.
How appropriate that we start the Worst of 2018 list with the number 10 pick, which goes to an artist who pretty much dominated the entire year. Someone who broke so many records and has spent 29 weeks at the top of the Hot 100, taking up more than half of the year. Someone who put out a 25-track album of mediocrity that put 7 in the Top 10. Someone whose output gets worse and worse with each project released. Of course, I'm talking about the man himself, Aubrey Drake Graham.
10.
I could have put any one of Drake's songs into this spot: the overplayed slogs of God's Plan and In My Feelings or the empty filler shell that is Nonstop, but I settled with the choice of the general consensus, who say that I'm Upset is the worst single off of Scorpion. It has one of the dullest trap beats in mainstream music with a muted melody and knocking percussion that fails to bring any energy to the plate. The same could be applied to Drake's performance as he sounds less upset and more bored, a common theme in Drake's music of the past five years. We also see Drake at his most punchable as he complains about people throwing shots at him, a topic that he's talked about ad-nauseum to the point where I believe that he gets off from reading negative comments about him, and having to pay a woman for child support.
Well, at least we now know that the apple doesn't fall far from the tree if this line is to be believed.
My dad still got child support from 1991
Even if Story Of Adidon didn't do any long-term damage to Drake's career, we can still sleep better at night knowing that not only is he a douchebag, but he's also a deadbeat dad who's insecure about what others think about him.
Number 9 goes to a song that beat out Sam Hunt for the record of number of weeks spent on top of the country charts. If this was a situation where the song was good, I'd be happy with this, but this is not that situation.
9.
The third biggest song of the entire year. 50 weeks. That's how long this spent at the top of the Hot Country Songs charts. That's damn near an entire year. Why this? Meant To Be is barely Bebe Rexha's song as she plays second fiddle to Florida Georgia Line in this limp shlock where the guys sound way too clingy to a girl they want to have sex with, who wants to take things slow and let it be. This is some gross framing and then there's the production. Awful vocals all around combined with a snapping trap beat and dreary piano notes makes for a song that leans more towards pop than country, which goes into my other issue with this song: the fact that this became the biggest country hit of the year with pretty much zero elements of country within it outside of Florida Georgia Line, who have featured themselves in more pop songs. It sets a bad precedence that could be damaging to the genre, that any song with some kind of twang or features a country music artist could cross over to the country charts and be successful while ruling the pop charts. And Bebe Rexha gave this pathetic rationalization to this song as breaking boundaries. This feels less like a creative venture and more like a hollow cash-in on two different audiences.
I thought the number 8 song was just another annoyance that I was going to leave in the dishonorable mentions. Then I heard it and I remembered why I didn't like it in the first place.
8.
Marshmello…
I was rooting for this guy. Yeah, he's just another EDM producer who's obviously using a formula, but I like a good chunk of the work he did for himself and other artists like Khalid and Selena Gomez. Then he made Friends, a song that's been coined as the friend-zone anthem. Goody. I didn't mind Anne-Marie on last year's Rockabye, but dear Odin, is she obnoxious here. Her nasal singing got on my nerves quickly and she could not hit any good notes. Also, I don't wanna call her a bitch, but she does comes off as condescending and arrogant when she's sending this unnamed guy to the friendzone, spelling out the word friends in the chorus. You can't even sympathize with the guy either as he comes off as a creep. I don't think you should be friends with someone who clearly doesn't get the message if he keeps pursuing you. And I haven't even gotten to the worst part of the song, which is the production. Limp acoustic guitars, a bassline that sounds like the bubble guts, and a horrible drop that has those ugly synths blaring out at you. Plus, there's a shrill synth riff on the final hook that sounds ripped from a rejected g-funk song. Thankfully, this is no longer Marshmello's biggest hit thanks to the existence of Happier, a MUCH better song that's gotten better through time. Can't say that about Friends, though.
Now for number 7. What, you thought I was going to forget about this one?
7.
By this point, everyone and their mothers have torn this song apart and for good reason. Gucci Gang by Lil Pump might possibly be one of the worst hip-hop songs in modern times and it didn't even make the Top 5 on this list. Two-thirds of this goddamn song is the chorus, which mostly repeats this lovely phrase over and over.
Gucci gang, Gucci gang, Gucci gang, Gucci gang, Gucci gang, Gucci gang, Gucci gang (Gucci gang!)
Nice to see that repetitive choruses will never die as long as talentless hacks exists. In an interview with Complex, the producer of this song said that he hoped to make simple music for three or four year olds to sing along to. Yeah, these words came from the guy who made this turgid, braindead trap beat. That doesn't sound like an excuse for laziness. And I certainly hope toddlers aren't singing along to a song where Lil Pump is doing drugs with his grandmother, having sex with his teacher (FBI, hello?), selling meth like he's in Breaking Bad, and cursing out an airline after getting kicked off a flight because that would be sad, to be honest. This is some lazy bullshit made for trendy hacky memes. Thank goodness I Love It didn't make the Year End chart, because this conversation would have gone even deeper, especially with Kanye.
The number 6 song is one I did a Target Practice on earlier this year and I'm surprised that it wound up this low. That goes to show how bad 2018 was. Lil Dicky and Chris Brown, ladies and gentlemen.
6.
Everything I said about this song in that Target Practice still stands. This is an awful piece of comedy music from two people exemplifying awful behavior no one should emulate. The premise of Freaky Friday is one we've seen in a million movies and TV shows: two people find themselves swapped into each other's bodies with Lil Dicky in Chris Brown's body (mind out the gutter now) and vice versa. As Chris Brown, Lil Dicky is celebrating the fact that he's famous, has a large penis, and he can finally say the word nigga without consequence. Seems about white. As Lil Dicky, Chris Brown makes some more dick jokes around Lil Dicky's little dicky and is happy because…
Walking down the street and ain't nobody know my name (whoa)
Ain't no paparazzi flashing pictures, this is great (whoa)
Ain't nobody judging 'cause I'm black or my controversial past
Fuck. All. The. Way. Off. I feel dirty using this phrase, but Chris Brown is basically pulling the race card here. This dude has a history of abusing women and childish temper tantrums. I have zero sympathy for this man. Eventually, they switch back and then Lil Dicky winds up swapping with random celebrities like Ed Sheeran, DJ Khaled, and Kendall Jenner, the latter who Dicky decides to explore her vagina in order to "understand the inner workings of a woman."
I feel like I've explained the awful behavior of both of these douchenuggets very well and I haven't even gotten into the sound yet. Take the horrific content, add in a DJ Mustard beat from 2015, Chris Brown's obnoxious Auto-Tuned braying, and Lil Dicky's clumsy, awkward flow, and you got yourself a comedy song that fails at its job worse than an unfunny Adam Sandler movie.
And now for the final 5 dishonorable mentions
DISHONORABLE MENTIONS II
So who was the genius that decided letting the charisma-lacking, energy-draining Tyga be relevant in 2018 was a good idea? Because that person needs their brain examined. Anyways, Taste is the official #11 song on the list because it just creeps me out. The cooing sound on the beat brings to mind the fact that this dude was dating Travis Scott's current baby mama when she was a teenager and he made a song defending that relationship, stating "she's a big girl when she's stimulated." And then there's the lyrics where Tyga talks about all of the girls that are on his dick (including your girlfriend), how one girl sucks him like a Hi-C (FBI, hello?), and the various material possessions that he has. Offset makes an appearance and he does nothing to elevate this song. This shit is just plain tasteless. Fuck all the way off.
The fact that G-Eazy and Halsey were a couple made too much sense. They're both bland, nonthreatening artists who radio loves and the fact that they split surprises me. While they were together, they made Him & I, which is an inferior version of '03 Bonnie & Clyde by Jay Z and Beyonce. I wasn't a big fan of that song, but there was a sense of danger in it and it's pulled off by two huge personalities. Can't say that for G-Eazy and Halsey, who are so bland and deliver surface-level love cliches and calling each other crazy. There's also this line.
Ever catch me cheating, she would try to cut my (ha-ha-ha)
Ouch. Not helping is the limp beat and Auto-Tune put on Halsey's voice. 2017 Bonnie & Clyde, this is not. More like two kids wearing Hot Topic who think they're different and edgy when they're not.
So this guy got a co-sign from Kendrick Lamar and I don't get it. There really isn't anything interesting that makes Rich The Kid stand out from hundreds of other trap rappers and Plug Walk is a perfect example of that. Dreary synths added alongside a dull trap beat makes up the production and it doesn't really knock. Rich The Kid has no personality or a good flow as he raps about drug dealing while shoehorning in some space references that doesn't fit the song. Chances are we'll never hear from Rich The Kid again and I'd be perfectly fine with that.
Now to look at another Target Practice victim, courtesy of DJ Khaled. If you've already read that post, then you already know my issues with No Brainer, so I'll be brief. In general, it's a blatant copy-and-paste duplicate of I'm The One, a song that wasn't even that good in the first place. Limp breezy production with chipmunk vocals, DJ Khaled being a waste of time, Quavo talking about blowing the brains out your mind, not physically, but mentally (because that makes it better), Chance The Rapper wasting his talents on…
She ch-ch-ch-ch-choosin' the squad
She tryna choose between me, Justin, Qua' and Asahd
…, and Bieber bringing no personality as he hits on a girl along with the other two. This is the kind of brazen retread that's indicative of someone whose creative bank is VERY limited and considering this came from DJ Khaled, that shouldn't be a surprise.
Throughout most of the year, I forgot this song even existed. Then I heard it and it was like a Vietnam flashback. X didn't even crack the Top 40, yet it had enough points to make the Year End list and I hate it. For the most part, it's another by-the-book reggaeton track with an undercooked beat and both Nicky Jam and J Balvin hitting on some girl. But then there's that synth horn line. My God, that synth horn is so fucking shrill and it goes up a note. How the flying ass cheeks did anyone think this mess sounded good?
In certain circles on the internet, I've seen people refer to what would become my number 5 pick on this list as an incel anthem, a song made for guys who view themselves as the ultimate alpha male, but constantly whine about women not being interested in them. You all know where I'm going with this. Welcome to Juice WRLD, no refunds sadly.
5.
I'mma be real with you: had All Girls Are The Same made the Year End chart, it would have took this spot. Still, all of my issues with that song can easily apply to Lucid Dreams. The best part of the song is the guitar melody, which is a sample of Sting's Shape Of My Heart. Honestly, you're better off listening to that song because this one drowns the melody out with an ugly and muddy trap beat. There's also Juice WRLD, who's a terrible singer. His raspy and off-key voice does not sit well with the ears and it makes him sound like a low-rate Post Malone. As for the writing? It's what happens if you let an angsty teenager who doesn't know anything about love write a break-up song as it's Juice WRLD whining about a girl he used to date and it's ten levels of cringe. This dude said "I cannot change you, so I must replace you," said his ex was plastic, and said "who knew evil girls have the prettiest faces." Yep. Sounds like an incel alright. You can just smell the entitlement and immaturity oozing out the speakers. And this dude made a song called All Girls Are The Same. Do I really need to explain what's wrong with that? Can we leave this middle-school emo bullshit behind please?
And we go from a fake Post Malone to the genuine article as the number 4 song is one that's guaranteed to fly under the radar for most people making these lists. Well, allow me to remind you of its shittiness. I do this for you people.
4.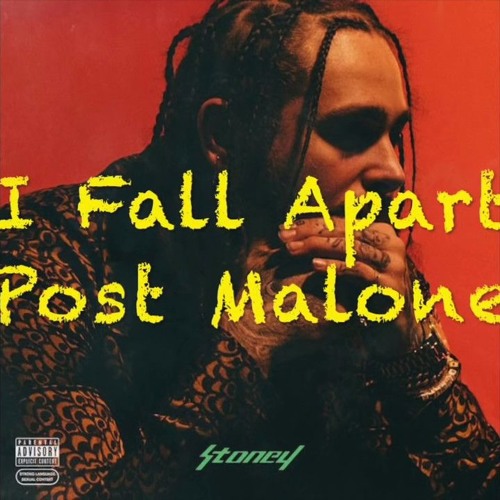 This year, I realized something: Post Malone is at his worst not when he's making empty, bargain-bin party tracks, but when he's making songs centered on his relationships with women and no other songs exemplifies that more than I Fall Apart. To this day, I'm still baffled by this song's existence. It's like the worst song that The Weeknd had ever made and decided to throw away. The production is a dreary, sloppy mess of watered-down guitars, nauseating bass, and chipmunk vocals. Post decides to try and sing his heart out, but the problem is that he's a shitty singer. No amount of Auto-Tune or reverb could fix those vocals, they were dead on arrival. And then there's the content where, like the last song, Post is whining about an ex-girlfriend who he thought was his shorty. This is then followed up by him calling her a "devil in the form of a whore." Way to go, dude. Keeping it classy as usual. Hell, if you look deeper into the lyrics, he's more concerned about his chains and cars than his ex, which tells you everything you need to know about his priorities. That, plus the line I mentioned previously, is part of why I can't get invested or sympathize with him. This is the song in a nutshell: "I'M SO SAD BECAUSE MY GIRL HAS LEFT ME!! BUT LOOK AT MY DIAMONDS AND MY WHIP!! FEEL SORRY FOR ME!!" Easily one of Post Malone's worst songs to date. Get it out of here.
Let's go back 20 years. It was the late 90s and the Latin explosion was happening. Artists of Hispanic descent were blowing up and scoring hits. It was great and it brought some flavor to the charts. These days, that flavor has devolved into one sound, reggaeton. In recent years, reggaeton has just been everywhere and I'm sick of it. I've heard from Latin American people who have said that they're tired of hearing these damn songs all the time and I don't blame them. It's just trap music in another language. Anyways, the number 3 song goes to a reggaeton track that makes Mi Gente sound like La Bamba. Esta puta canción.
3.
I never got the chance to talk about this song on this website since it was a modest hit at most, peaking at number 36. Let's change that, shall we? Never has one song made every single person involved more punchable than Te Bote. Originally a song with Nio Garcia, Darell, and Casper Magico, a remix was made that added in Bad Bunny, Ozuna, and Nicky Jam and it blew up. First off, the production is WEAK; it's just a washed-out piano melody and a simple drum pattern that's been used in many reggaeton tracks. The Auto-Tuned singing and performances all around are terrible and made nobody look good, from bland like Nio Garcia and Darrell to nails-on-the-chalkboard grating like Casper (who sounds like a Puerto Rican Quavo) and Ozuna, especially Ozuna. That dude is the worst. His singing sounds like he's dying a slow and painful death. And then there's the lyrics. Oh, boy, these lyrics. When you translate them to English, they reveal some of the most misogynistic trash you could ever come across where all six guys trash-talk their ex-girlfriends and flex on them in the most hideous ways possible. To them, these women are nothing more than trash to be thrown away and it stinks of insecurity and overcompensation. Hell, the song title, when translated, refers to dumping someone. Oh, and one last thing: this song is almost 7 MINUTES LONG. 7 MINUTES. Who wants to listen to 7 minutes of a bunch of manbabies bitch and moan about girl problems? Aren't reggaeton songs supposed to be fun? This isn't fun at all, it's misery. Ayuadame.
I feel like I am about to open a can of worms with my number 2 pick. Other people who've made these lists went into full length about this individual better than I could. This might be a long one, so let's just dive in.
2.
There is this idea that speaking ill of the dead is in poor taste. On some level, I agree with that, but when said dead was someone who has done violent, horrific things when they were alive, things get muddy. After his death, XXXTENTACION was pretty much martyrized by his fans, other artists, and the music industry in the most over-the-top way possible. Look, no one deserves to die, even the worst of people, but this martyrdom feels unearned, especially when you look at the music itself. Both Changes and Sad! share a spot on this list. First off, XXX opts to sing in both songs and he sounds horrible. No ifs, ands, or buts about it, the dude sucks at singing. His voice is whiny in the worst ways possible and he would get laughed off of tryouts for a high school talent show. On a music level, they both barely pass the minimal margins of a first draft. Sad! has blocky percussion, muddy synths, and sloppy mixing, but it at least sounds more like a complete song than Changes, which is just one simple piano loop throughout. Seriously, a toddler could recreate this music without trying. If these songs were college essays, the professor would throw them in the trash and send a letter to the student who wrote them, saying, "you might as well drop out." Both follow the same structure of one verse and a repeated chorus and this half-cooked method applies to the writing as well, which is every conceivable level of rancid. In Changes, XXX can't stand the fact that his girl is changing and get the fuck all the way outta here with that whiny emo bullshit. This is the framing of someone who has yet to grow up and it's all we're given in terms of the writing. There's only five lines total in the song that are repeated with one of those lines sung by an uncredited PnB Rock, who only reinforces its awfulness. Boo-fucking-hoo. In Sad!, XXX is trying to convince his girl to stay with him and he said the following:
Suicide if you ever try to let go, uh
You read this right: he literally threatened to kill himself if this girl ever leaves. I get that the dude might have mental health problems in real life and that's something his young audience connects to, but let me stress this: MENTAL HEALTH IS NOT AN EXCUSE FOR BAD BEHAVIOR!! No matter how you cut it, it's selfish, emotionally manipulative, and rationalizing it to just mental health only stigmatizes it further. When you think about what he did to his ex, why would ANYONE want to be with him? And this went to number one after the dude died. Of all of his songs, why this? Why a song that guilt trips a woman into staying in a toxic relationship? I don't get people. Both of these half-abortions showcase XXX's issues with women that unfortunately reflects his real-life actions, thus making the "separate the artist from the art" argument irrelevant. And I know there's going to be people who'll defend him to the death by saying either he didn't do it or he was trying to change. I won't address the former crowd because they consist of XXX stans who are far too gone, but for the latter crowd, I do believe in second chances and it is possible that XXX was trying to be better in his final moments, but the first step towards redemption is admitting to your wrongdoings and I have yet to see or hear XXX do that, he's blames everyone else but himself and he hasn't shown any remorse for his actions. Because of this, all defenses for his behavior fall flat and diminish the trauma and damage that he did to his ex and other people. Awarding shitty people and downplaying their shitty behavior will only cause more damage in the long term, which is depressing considering that the majority of XXX's fanbase are under the age of 22. There's also his label grossly milking his popularity for money with the release of posthumous material that no one asked for. I'm putting my foot down right now: from this point on, XXXTENTACION is officially blacklisted from this website. I'm not going to talk about him anymore, I'm not going to review any material from him, I am DONE with him. D O N E, DONE. I refuse to feed into his cult of personality. Let the man rest.
And now for number one. This was pretty obvious as the general consensus on this guy in the music community is that he's just plain shitty. Not just for making awful music, but for the things he did in his real life and the fact that he's still popular even though he can't stop making trouble wherever he goes. Great, we go from one shitty person to another. No drum roll for this one. Ladies and gentlemen, Daniel Hernandez a.k.a. 6ix9ine.
1.
One question pops into my mind when the topic of 6ix9ine pops up: WHY?! Like many people, I assumed that this dude was a joke and that he was only going to be a thing that we laugh about for a month and then leave behind. But no. He's deadass serious and people really wanted to hear from him. It was tough talking about the last guy, but that problem doesn't exist with 6ix9ine since he's still alive. GUMMO might be one of the worst things I have ever had the misfortune of listening to. I'm flabbergasted that this even made it out the studio. 6ix9ine has no flow whatsoever, he's just yelling in your ears throughout the entire two and a half minutes of this song. That wouldn't be an issue if the beat wasn't so goddamn weak and his bars weren't complete garbage. He talks about nothing but shooting people, stacking money, and of course, having sex with your girlfriend. Seriously, the lyrics to this song are just awful.
Niggas iffy, uh, Blicky got the stiffy, uh
Got blicky, uh, drum it holds fifty, uh
Scum Gang
Pop these niggas like a wheelie nigga, you a silly nigga
In the hood with them billy niggas, and them hoover niggas
You run up and they shooting niggas, we ain't hooping nigga
Yo KB, you a loser nigga, up that Uzi nigga
I don't fuck with no old hoes, only new hoes
Put my dick in her backbone, I pass her to my bro
I don't love her that's a sad hoe, she a bad hoe
I'mma fuck her then I dash home to the cash hoe
Well, that last line is unfortunate since this dude is a fucking child molester. No, that's not a mere accusation, that's something he was convicted for. I thought there was no way 6ix9ine could make anything as bad as GUMMO, but he proved me wrong with each following single and one of those ended up being his biggest hit. A perfect transition into FEFE. Every single person involved in the creation of FEFE should be ashamed of themselves because this is an UGLY song. The lifeless trap beat with the muted synths creates an unsettling vibe that isn't fun to listen to. Was Murda Beatz really that proud of this that he needed to have feature credits? The lyrics are more gangsta posturing, flexing, and uncomfortable amounts of sex talk. Random note: fefe is a prison term for a sex toy. That tells you everything you need to know about how 6ix9ine views women. Speaking of, instead of shouting, 6ix9ine went for a creepy, whisper-like flow that might as well be in a horror movie directed by Uwe Boll. This dude admitted in an interview that he put no effort into making this song. His words, not mine.
Pussy got that wet, wet, got that drip, drip
Got that Super Soaker, hit that, she a Fefe
Her name Keke, she eat my dick like it's free, free
Way to go, music-buying public. You let THIS become a Top 3 hit. Jesus Christ, and then there's Nicki Minaj, who seems hell-bent on committing career suicide in 2018. She gave this song one of her worst verses in years and repeatedly defending this creep, calling him her "baby." *retches* Then again, this isn't the first time she's defended a pedophile. She's related to one (her brother). Can we stop letting 6ix9ine have success? I know that shitty people have always been in the industry since it first started, but this year, it was WAY too obvious that bad behavior is being rewarded. Every time there's a conversation around this dude, it has very little to do with his music and more to do with the drama he's always in. He's a walking liability who brings trouble wherever he goes and he's in nonstop beefs. If he had some real shit to say in his music, then that wouldn't matter much, but no. It's more of the same gangsta rap shit we've heard a million times, but performed by a 5'6 Hispanic clown with rainbow hair and the number 69 tatted all over his body. In a perfect world, this guy would be irrelevant before the year was over and he would spend the rest of his life rotting in a prison cell cowering in fear of being someone else's fefe. Let's make that a reality going forward. GUMMO and FEFE, the two worst hit songs of 2018.
And those were the worst songs of 2018. Man, this was exhausting to do. Next week, we'll look at the best that the year had to offer with the Best Songs of 2018 list.
Peace!!
SONG OF THE WEEK
It's The End Of The World As We Know It-R.E.M.