50.
Chances are you've heard this song before. TV shows, movies, commercials, background noise, Beyond The Sea was everywhere. Originally from a 1945 song from Charles Trenent, Bobby Darin did a cover to this song that was released in 1959, which became a hit in 1960. Musically, it's a big band song with the brass and strings and Bobby Darin falling in love. This is the kind of high-class song that would get played on a yacht full of rich people in tuxedos drinking martinis and talking about rich people shit. In terms of background music, this is a good choice to have, especially when you want to appear more proper and high-class.
49.
Dear Mother of Jesus, I'm getting Suicide Squad flashbacks. Before being used for a mediocre DC movie (and an okay-at-best cover from Grace and G-Eazy), You Don't Own Me is a song from Lesley Gore and is one of the more progressive hits of the decade. It's a woman who's standing her ground against a controlling man, stating that she'll do whatever she wants and that she's no one's property. It's a song that would be embraced by the second-wave feminist movement. Add in some grandiose production with a memorable melody and a great vocal performance from Lesley Gore and you got another 60s pop classic.
48.
If I Had A Hammer is a song written by Pete Seeger and Lee Hays in 1949 in support of the progressive movement and has seen many recordings through the years, including a Top 10 hit for Peter, Paul & Mary, which makes the list for those amazing acoustic guitars and harmonies. It kinda feels appropriate for this song about the working class to be a hit in the 60s, which had several social movements occurring throughout and it could also apply to today with a rising progressive movement dedicated to helping the working class among other things. Great song that's also timeless.
47.
I originally though that Ike & Tina Turner were a 70s act, which is partially true, but they've been active since the 60s. One of their big hits is It's Gonna Work Out Fine and it's great. The instrumentation has the groove of rock n' roll and the soul of R&B. Tina Turner is a great vocalist and her chemistry with Ike is undeniable. The writing of the song is kinda sweet, being more optimistic about a relationship working out. When you consider how Ike and Tina's relationship worked out in the real world, it kinda makes the song look like a pipe dream. Separating from reality, this is still one good song.
46.
Temptations time. And of course, we're gonna look at one of my favorite songs from the group, Ain't Too Proud To Beg. When you look at the lyrics themselves, it does seem a bit clingy as it's a guy begging his girl to stay with him. But it works well thanks to David Ruffin nailing that desperate tone with his leading vocals. The rest of the vocals are also great and the music is awesome, especially with those horns, guitars, and piano. It's another soul classic and one of the Temptations' best.
45.
If Slow Ride was the motorcycle anthem of the 70s, then this is the motorcycle anthem of the 60s. You know it, I know it, everyone knows it; this is Born To Be Wild by Steppenwolf.
No, the band Stepenwolf. Anyways, this song rocks like no other. The guitar riffs, the bassline, the drums, and especially that organ comes together to make a hard-hitting sound that the 60s has never seen. It's the precursor to hard rock and heavy metal, the latter which got its name from a lyric to this song.
I like smoke and lightning
Heavy metal thunder
John Kay as a frontman nails the image of a badass driving a motorcycle down the highway. Thanks to pop culture, this song has become synonymous with biker culture. Still, the song kicks a lot of ass and it stood the test of time.
44.
Raise of hand, how many of you know that Stevie Wonder started off as a kid star? At age 11, Stevie Wonder was signed to Motown and his first number one hit is Fingertips, which was recorded live at the Regal Theater in Chicago. It's mostly an instrumental track that showcases Stevie's talents with him playing the bongoes and going H.A.M. on the harmonica, plus a call-and-response exchange with the audience. I would have loved to witness this performance live if I had a time machine. Fun fact: Marvin Gaye played the drums on this track. It was undeniable that this kid would have a bright future in the music industry, which he did.
43.
There was a point in the late 60s and early 70s where Creedence Clearwater Revival (or CCR) were the biggest band in the world. Their brand of roots/swamp rock has scored them hits on top of hits for days, which makes picking a song to put on this list difficult. So I went with a tie between three awesome songs from them. I talked about Ike & Tina Turner's cover of Proud Mary back in my Best Songs of the 70s list and now I'm going to talk about the original from CCR. It's a rocking roots rock song where a guy quits his job and rows down the river to escape the city life. Bad Moon Rising is about the world going to shit and it's been featured in a lot of movies and TV shows. This song is more famous for a mondegreen where the line "there's a bad moon on the rise" is mistaken as "there's a bathroom on the right." That's a fun little tidbit to learn. I remember Green River from Grand Theft Auto: San Andreas and it was one of my favorite songs to listen to on K-DST. I like how the electric guitar riffs play alongside the acoustic guitars to make for a sound that would fit in the countryside. CCR, a great band.
42.
If you wanted some more apocalyptic music, well, Barry McGuire has you covered. His biggest (and only hit) is Eve Of Destruction, which is about the end of the world, which seemed possible considering the events that were going on in the 60s. The haunting thing about this song is that it could apply to today's situation with the direction we're going. Along with the acoustic instrumentation, Barry McGuire gives a raw, unfiltered performance that sounds like someone witnessing the end occurring. This rawness resonated with people at the time, sending it all the way to number one. If you want a great analysis of the song, check out Todd In The Shadows' video on it. It says everything that I need to say.
41.
You know I had to put this one on the list. How could I not? Respect demands respect from all of us and it has stood the test of time. The instrumentation combines funk, soul, and gospel into a Reese's of greatness. Aretha Franklin shows a ton of presence and power in her vocal performance as she demands to be respected. This song is so ingrained in pop culture that many people don't even know that this is a cover, more specifically to an Otis Redding song. Aretha took that song and made it her own. Bow to a queen.
40.
Now we move to Elvis' comeback after being in the Army. This is It's Now Or Never. It's one of the biggest hits of 1960 and for Elvis and it's one of the best selling singles of all time. Based on an Italian song, It's Now Or Never is Elvis serenading to a lovely lady and his singing is great. I really enjoy his performance on this song. The music is late 50s country-esque and it fits the song. What can I say? This is a really good song.
39.
Ray Charles is the man. Even though he was blind, the dude was ridiculously talented and was one of the pioneers of soul music. One of his big hits is I Can't Stop Loving You. This is a song that's at home in the 50s thanks to its instrumentation and backing vocals. That shouldn't be a surprise since this is a cover to a 50s song. Ray Charles brings a really soulful performance to a pretty simple love song. I wouldn't call it one of my favorite Ray Charles songs, but it's still pretty good.
38.
Let's ignore that shitty Captain & Tenille cover (R.I.P. to Darryl Dragon, though) and focus on the Miracles version of Shop Around, one of the first big hits for Motown Records. It's about a guy receiving advice from his mother about looking for a future wife and she suggests that he shops around. In other words, take your time when looking around. I really like the bluesy instrumentation and the passionate vocals from everyone involved. It contrasts the stiffness of the Captain & Tenille version. Another great song from the Miracles.
37.
Here's something you don't see… at all, a Japanese song on the Hot 100. And one that hit number one, to be precise. Japan's own Kyu Sakamoto released a song that became an international hit, reaching number one in many countries, including the United States. It's called Ue o Muite Arukō, which translates to I Look Up As I Walk. In English-speaking countries, it's called Sukiyaki, which is a kind of Japanese food and has nothing to do with the song itself. When you translate the lyrics, this is a pretty sad song where a guy is. This is contrasted by the music, which sounds happy, and the whistling. On another note, Sakamoto is a great singer and he nails this performance. Sadly, he died in a deadly plane crash in 1985. Another talent gone too soon.
36.
Through most of the 60s, Marvin Gaye has worked as an in-house producer/songwriter for Motown Records. Later in the decade, he broke out into a successful solo career, scoring his first number one hit with I Heard It Through The Grapevine. It's about a guy finding out that his girlfriend cheated on him.
The music sets an unsettling mood with its electric piano and organ that matches the emotional mood of the song's content and of course, you have Marvin Gaye's amazing performance. It's one of many classics from the dude.
35.
Now for one of the many bands that Eric Clapton was a part of. Cream had a VERY short career, lasting from 1966 to 1968 and in that timespan, they scored a handful of hits, including Sunshine Of Your Love. This song is psychedelic rock perfected with a memorable guitar and bass riff that combine with Eric Clapton's heavier riffs that gives it a bluesy edge. Looking at the lyrics, it is a simple love song, but the music alone makes the song worth listening to. It's one of the greatest rock songs ever made.
34.
First things first, fuck Michael Bolton for ruining this song with his shitty ass cover. Now that I got that out the way, let's talk about Percy Sledge's When A Man Loves A Woman. It's about a guy who's so in love with someone that he's willing to throw away everything in order to be with this woman. Percy Sledge nails the tragedy of this song with his vocal performance, which sounds like someone who's torn by their overwhelming emotions and the music matches that sentiment with how mournful it sounds. It's a great song, ignore the Michael Bolton version for good.
33.
By now, you might notice a certain absence. More specifically, one of the biggest American bands of the 60s. Well, it's because they have songs that are this high up and higher on the list. The Beach Boys. These guys helped craft what would be the California Sound with harmonic vocals and surfing music. Here's California Girls, no relation to the Katy Perry song. It's one of my favorite Beach Boys songs and shows the group at their best. The music captures a hot California beach day with how bright and sunshiny it is. The vocal harmonies are classic Beach Boys as they show their admiration for, well, California girls. I love it so much not just as someone who resides in California, but as a music lover in general.
32.
Cultural context: in the mid-60s, the Sunset Strip in Hollywood had become a common gathering place for the hippy movement. Complaints from this caused city officials to implement curfews and other measures to crack down on them, which lead to rioting and clashes with the police. This inspired Stephen Stills of Buffalo Springfield (and also Crosby, Stills, & Nash), who were the house band of Whiskey A Go Go, to write For What It's Worth. It's a recollection of the events of the time and it's been used as a protest song. Add in a lingering electric guitar riff with breezy acoustics and you got yourself another 60s classic that's aged incredibly well.
31.
Roy Orbison was the epitome of cool in the 60s as he embodies the spirit of rock n' roll. While making some rocking tunes, he's also done a lot of songs that show his vulnerable side like Only The Lonely. The music is a rock n' roll ballad with doo-wop influences. The title pretty much tells you what to expect as it's a guy who's lonely. Like I said, Roy Orbison is able to show a vulnerable side to him along with the badass.
30.
If you want Roy Orbison at his best, look at his signature hit Oh, Pretty Woman. The instrumentation has a driving drum beat along with some rocking guitar riffs and some piano. It doesn't sound dated at all, it could exist in any other decade. Orbison's vocal performance is like very few. It's just so cool and confident. The content of the song is a guy showing his admiration for a pretty woman who's walking down the street and he hollers at her. Most people know this song thanks to the film Pretty Woman starring Richard Gere and Julia Roberts. Fitting? Still, the song rocks and kicks a lot of ass.
29.
Next up is an instrumental track from the Mar-Keys, a studio band who worked for Stax Records. It's called Last Night. Musically, it's an R&B record with a swing of blues and rock n' roll. You got the heavy horns, the bluesy piano, the organ, and that saxophone. The saxophone in this song is crazy. I bet back then, if this song was playing at a party, the whole place would be lit. The Mar-Keys would eventually split up into two bands, one of them we'll talk about later on in the list.
28.
Now here's a rock classic and one that was ahead of its time in terms of sound and style. There was not a lot of songs back in 1964 that sounded like You Really Got Me, the first big hit from the Kinks. It's a song built on power chords, which has a harsher distorted effect. This would be a sound that would define a lot of punk and heavy metal songs in later decades. It's punk rock before punk rock was even a thing. The Van Halen cover was pretty awesome, maybe just as good as the original.
27.
After the Civil Rights Movement, the Black Power movement came to prominence, dedicated to self-governance and pride within the black community. It didn't last a long time thanks to government conspiracies, blackmail, and prominent leaders being assassinated. In 1968, James Brown gave the movement an anthem in Say It Loud – I'm Black And I'm Proud, which is exactly about what the title says, being black and proud. It was released at a time where this kind of message was needed, encouraging the black community to empower themselves. The funkier music is awesome and I really like how they used a group of kids in a call-and-response way, making the message resonate even more. Not much has changed since the song's release, so it still applies.
26.
How appropriate that we move from one legend of soul to another. Sam Cooke is a legend among legends with some of the greatest soul records of the late 50s and early 60s, including Another Saturday Night, which is about Sam Cooke looking for a fine lady to spend a Saturday night with. The instrumentation of this song is great with its piano, guitars, and a saxophone solo. It's upbeat and a great way to warm up a party. Plus, Sam Cooke sounds great. If you want to hear more old school soul music, you can't go wrong with checking this guy out.
25.
Here's the other great Marvin Gaye/Tammi Tarrell duet, Ain't No Mountain High Enough. Everything I said about You're All I Need To Get By applies to this song as well. The lush, sunshiny instrumentation, the amazing vocal performances, and the undeniable chemistry between Marvin Gaye and Tammi Tarrell. This has become one of those love songs that is just timeless and it has seen its fair share of covers (including a number one single for Diana Ross) and appearances in various media. R.I.P. to both of these two. They deserve a LOT better.
24.
By the early 60s, Nat King Cole was a veteran in the music industry, putting out records since the 40s and has recorded over 100 songs that became hits. One of his final hits is Ramblin' Rose. While he's normally known for doing jazz records, Ramblin' Rose leans more towards country with its more lush orchestral instrumentation with hints of guitars. The singing in this song is great, which isn't surprising since this is Nat King Cole, who's a phenomenal singer. There's not a lot of artists like Nat King Cole and chances are there never will be.
23.
And now we move to one of my favorite Stevie Wonder songs outside of the 70s, My Cherie Amour, which was originally inspired by a girlfriend Stevie used to have, but was changed after they broke up. It's a beautiful song all around. I love the instrumentation and how romantic it sounds, especially with that flute. Stevie Wonder is putting on one hell of a performance vocally. It's just a great love song and one of many Stevie Wonder classics.
22.
If there's any group that's mastered the California Sound who aren't the Beach Boys, it's The Mamas & The Papas, a Los Angeles based folk group known for their harmonies. Their signature hit is California Dreamin', a song about someone living in New York City during the winter who yearns to be in Los Angeles. The vocal harmonies, composed by John Phillips, are great. The music has this warmth to it that triggers a sense of nostalgia. It makes California seem like the place to be. Speaking as a California resident, it's cool… if you don't mind the heat, bad traffic, occasional earthquakes, ridiculously high rent/housing prices, terrible school system, wildfires, homelessness, certain gang-ridden areas (especially in L.A.), etc. Still, California Dreamin' is a 60s classic that might as well be another unofficial anthem for the Golden State.

21.
It's been a good while since we last talked about the Beatles. Let's change that, shall we? Help! is a song that comes from both the film AND album of the same name. John Lennon wrote the song to express how stressed out he was after the band became famous. As you could hear, the song is a cry for help. And this is contrasted by some damn good instrumentation by the bandmates and its extreme catchiness. Ticket To Ride is one of my favorite Beatles songs ever. The instrumentation has heavier drums and rocking guitars and the writing describes a girl who's having the time of her life. Songs like this show that the Beatles weren't just a bunch of pretty faces singing simple love songs, that they were capable of much more.
20.
In my opinion, this is the best Elvis Presley song. And of course, it's one of his best known songs as well. Can't Help Falling In Love. It's a classic and a really beautiful love song that features one of Elvis' best vocal performances ever. The music has a bit of a country twang to it with its gentle guitars and piano. It's the perfect bridge between the 50s and the 60s and has lasted the test of time with numerous covers from a shitty UB-40 track to the Radio Disney version that A-Teens gave us for the Lilo & Stitch soundtrack. One of the greatest love songs from the 60s and one of the greatest love songs period.
19.
Remember that Thomas Rhett song Crash And Burn? Well, here's the song that Rhett jacked the melody from for that piece of shit. Sam Cooke's Chain Gang is one of the coolest songs ever made. The music is soulful and bluesy at the same time. Sam Cooke sounds great as usual. He wrote this song after meeting an actual chain gang he met on the highway when he was on tour. It's another example of how real life experiences an lead to some great and Chain Gang is no exception. Now if only his estate could sue Thomas Rhett for ripping off his song without giving credit.
18.
The Animals were one of numerous bands to blow up during the British Invasion and they notch a spot on this list with House Of The Rising Sun. This was originally a traditional folk song about someone's life going wrong in New Orleans that goes all the way back to the early 20th century and has seen many covers, the most famous version is from the Animals. Their version is great. Eric Burdon puts on one hell of a performance with his rougher voice and he puts his all into it. The instrumentation rocks, having one of the best guitar riffs I have ever heard in a 60s song, and the organ playing is hypnotizing. House On The Rising Sun is a classic and it deserves being a number one hit.
17.
Now let's move on to another awesome rock band, The Who.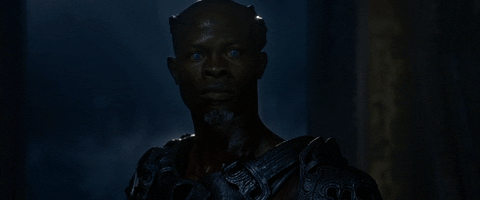 We are not doing that gag again. Anyways, The Who are on this list for one of the hardest-hitting rock songs of the decade, one that was ahead of nearly everyone, I Can See For Miles. Out of all of the songs on this list, this one rocks the hardest. The heavier guitars, the punching drums, the solid groove that anchors it all, it all hits you like a tsunami of awesomeness. Roger Daltrey matches the intensity of the instrumentation with his performance. No wonder Spectrum Pulse named it the best hit song of 1967. Not many songs were like this at a time and it would set the stage for a lot of heavier rock/metal songs. Simply put, this song kicks a lot of ass. Check out more of The Who for more kickass music.
16.
You all know this one. You're humming it right now as you're reading this. Hit The Road Jack is a Ray Charles staple for a reason. The chorus is catchy as hell as Raelettes vocalist Margie Hendrix (no relation to Jimi Hendrix) is telling Jack to hit the road and don't you come back no more. That, and the attitude of someone who's had it with someone else's bullshit and great chemistry with Ray Charles, makes this work so well. There's also the quick smokey instrumentation that has a memorable horn line. This was one of the first older songs that I heard in my entire life and it still remains one of my favorites to this day.
15.
If you want to know what surf rock is all about, then listen to this song for a classic example. This is Surfin' U.S.A., one of the first big hits from the Beach Boys and was originally the number one song of 1963 according to Billboard. Anyways, Surfin' U.S.A. is one of those songs you think of when you think going to the beach, surfing, all of that sunshine happiness that the lyrics describe. The vocals are classic Beach Boys harmonies and the music is very similar to Chuck Berry's Sweet Little Sixteen, but I'm not gonna knock the Beach Boys too much for ripping off someone else since a lot of people ripped each other off during that era. At least Chuck Berry was given credit. Anyways, Surfin' U.S.A. is a great song for the summer and those hot days at the beach.
14.
After immense success with surf rock, the Beach Boys would eventually make more experimental music that would coexist with more personal themes. This cultivated in the album Pet Sounds and the song Good Vibrations (no relation to the Marky Mark song). Good Vibrations was one of the most expensive songs to record at the time and every dime spent on it is worth it because it's a masterpiece. It takes all of the conventional pop song structures and just breaks them apart and does its own thing. I like how the music goes from nice and subdued to straight-up madness. The lyrics play into the whole concept of vibrations in the most psychedelic ways possible. Makes sense that this would be a number one hit during the whole hippie movement. It's a Beach Boys classic.
13.
In 1969, the Beatles would put out Abbey Road, which would be their last album before they broke up. It's a great album and it included two singles that would be on this list, Something and Come Together. Something is George Harrison's creation and he did a fantastic job writing the song and doing lead vocals for it. It's pretty much a simple love song, something (no pun intended) that the Beatles would do early on in their career, but with more grandiose production with orchestral strings, an organ, and a memorable guitar riff. Not bad for the quiet Beatle. Come Together is a John Lennon creation and looking at the lyrics, they seem like complete gibberish. I could be wrong, but that's how I view it. I like this song musically with its groove-heavy bass and rocking guitars. Also, that "shoot me" thing in the intro and interludes is so awesome. I get a kick out of that every time. But we're not done with the Beatles yet. Far from it.
12.
If Something was a George Harrison creation and Come Together was a John Lennon creation, then Hey Jude is easily the creation of Paul McCartney. He wrote this song as a way to comfort John's son Julian when his parents divorced. And that's what this song aims to do, comfort people as a gentle piano ballad. It's an easy song to sing along to thanks to the first line and the "nah nah nah nah nah nah, nah nah nah, hey Jude." I will admit that the song does drag with that latter line being repeated. Still, it's a great song and it being the number one song of 1968 was well-deserved.
11.
Now for my favorite Temptations song and one of their best-known ones, My Girl. What could be said about this classic? It's one of the great love songs that show the best of the R&B genre. The music is soulful and bright with those guitars, strings, horns, and finger snaps that accompanies the rest. David Ruffin and the rest do a great job vocally as they feel like sunshine on a cloudy day about the woman of their lives. This is one of those songs that's just timeless and it would make the Temptations huge stars.
10.
Now we're in the Top 10 and we begin with a song I guarantee you've heard before somewhere. Remember when I talked about the Mar-Keys breaking up into two groups? Well, here's one of those groups, Booker T. & The M.G.s. Their first single (and their biggest hit) is Green Onions, which has nothing to do with weed. It's an instrumental track with an organ line that we all know, along with some really good guitar playing and crisp drumming. It just sounds cool, sounding like something that's played at some exclusive club. As you can imagine, it's been featured prominently through various media and it's been ingrained into pop culture. That just goes to show how timeless it is.
9.
I've used the word classic a lot when referring to most of the songs on this list and this one is no exception because it's an all-time classic. Courtesy of the Righteous Brothers, You've Lost That Lovin' Feelin' is a great song and was the duo's first number one hit. Bill Medley just brought it vocally and he nails the somber heartbreak of the song's writing, which is about a love that's fading away. And there's the instrumentation. Bro, Phil Spector finessed this track with some epic production. Great song. Check it out if you haven't.
8.
And now we move on to another one of Sly & The Family Stone's most well-known songs. Everyday People is much less funky than their other hits thanks to a mid-tempo piano-driven production that's more mainstream-friendly, but still effective. The song aims to unite people who are from different races and other groups and get along with one another because at the end of the day, we're all still people. That is a message that people today need to hear. It's another timeless track from Sly & The Family Stone.
7.
From one timeless classic to another. Stand By Me by Ben E. King has stood the test of time and has been covered and sampled numerous times. Still, the original will always be the best because it's just a great song. I like how the music starts with that memorable acoustic guitar/bass/percussion melody and then the strings come in to compliment the track. It's a simple sound that works and Ben E. King brings so much passion to his performance. Apparently, this song was inspired by a really old gospel song and you could hear a bit of a gospel influence in the song. What can I say? I stand by the fact that Stand By Me is an amazing song.
6.
Ladies and gentlemen, one of the greatest country songs ever made, period. And it's from the Man In Black himself Johnny Cash. Ring Of Fire was the first country song I remember liking and I still do. The way the mariachi horns are played along the more country guitars makes for the ultimate Western soundtrack. It makes me want to listen to it while playing Red Dead Redemption 2. Johnny Cash is the man, he did a great job performing this song. The lyrics in the song describes the feeling of falling in love and comparing it to a ring of fire. Like Stand By Me, Ring Of Fire has seen many covers through the years, but none of them can top the original.
5.
When the Beatles first started, they were pretty much like a boy band, making simple love songs that the girls would go crazy over. A Hard Day's Night is one of those songs where it's about a guy working hard all day and night for his girl. John Lennon does most of the singing for this song alongside Paul. The music shows off the Fab Four's skills as musicians and it's awesome. Another great Beatles song is Twist And Shout, which is a cover to the Top Notes song of the same name that was also covered by the Isley Brothers. While I still love the Isleys' version, I think the Beatles did this song better, giving it some energy with rocking music and John's scratchier performance. Also, it's used for one of the best scenes in Ferris Bueller's Day Off.
If you've never watched Ferris Bueller's Day Off, you're welcome.
4.
In terms of Top 5 best Beatles songs, Penny Lane would be up there. It's one of the greatest songs that the band has ever composed. The eclectic array of instruments that make up the music and the various tone and key changes makes for a song that only the Beatles could ever make. Most of the writing is focused on the various sights and people that Paul McCartney would see in Penny Lane, an actual street in Liverpool. It's presented in that weird British way that's expected from the Beatles at their most experimental period. Great song from a great band. Don't let the hype discourage you from some classics.
3.
Hello, darkness, my old friend. I've come to talk with you again. Now here's a classic we all know. Not just from memes or the various covers that's out there, including one from Disturbed (which was fine). The Sound Of Silence is Simon & Garfunkel's most well-known song and also their best. There's two versions of this song, the original, which has mostly acoustic guitars as the music, and the remix, which features overdubbed electric guitars and drums. They're both great. The Sound Of Silence is the introvert's anthem as the writing captures that feeling of loneliness and being closed off to everyone else, something else that's captured brilliantly by both versions. I related to this song WAY too well. What more needs to be said? There's no silence in praising The Sound Of Silence.
2.
I will admit, I had a hard time picking a song for the number one spot. It was a two-way race between two songs that just hits me in the feels, the song that would eventually take the spot and (Sittin' At) The Dock Of The Bay by Otis Redding, which ended up at number 2. How do I even talk about this song? Any words I would say about it would be underselling it, but I'll do my best. (Sittin' At) The Dock Of The Bay has some of the most relaxing, down-to-earth music ever with the guitar and piano playing alongside the horns and the whistling at the end. It feels like you're at your grandparents' house. Even with the relaxing music, the writing is much more somber as it's a down-out-of-luck guy just sitting on a dock watching the scenery. Otis Redding perfectly captured the mood of the writing with his amazing performance, which is something that many covers missed the point of.
Regardless of any godawful cover, (Sittin' At) The Dock Of The Bay is a goddamn masterpiece of soul music, but sadly, it was the last song Otis Redding recorded before he died in a plane crash. The dude was an underrated talent that was gone too soon.
And finally, the best song of the 60s IS…………..
1.
For those who are about to comment, yes, I know my Top 2 spots are similar to Bennett The Sage's Top 20 Best Number One Songs video. But he had the right idea. Georgia On My Mind was a 1930 song written by Hoagie Carmichael and Stuart Gorrell. 30 years later, it would be covered by Ray Charles, who took it all the way to number one and it became not just his best song, but one of the greatest songs of all time period AND one of the best cover songs that's better than the original. The orchestral swells and sweet pianos creates some really beautiful music, that which a lot of artists from the 50s wish they could do and not be boring. The way Ray Charles performs this song is unlike any singer before or after. He makes it look effortless and brings a ton of soul that you could just feel. The song was originally written about Hoagie Carmichael's sister, who's name was Georgia, but then came Ray Charles' cover and it's become more synonymous with the state of Georgia to the point where it became its official state song. That's the power of Ray Charles right there and why I decided to name Georgia On My Mind the best hit song of the 60s.
And that was my list of the best songs of the 60s. What are some of your favorite songs from that decade? Comment below and let me know. If you've read my UPDATES page, you'll already know that I won't do a whole series on the 50s. Instead, next month, I'll be doing a Best and Worst Songs list for 1959. Look forward to that.
Peace!!
SONG OF THE WEEK
Try A Little Tenderness-Otis Redding