Some of the big hits of the late 90s and 2000s, you can thank Pharrell Williams and Chad Hugo a.k.a. the Neptunes for. They had a formula that made for hits that lit up radio stations and parties for years. In 1999, Pharrell and Chad, along with high school friend Shay Haley, formed N.E.R.D, which is where they worked on more rock music and they would put out their debut album in 2001. That album had a more funk, electronic sound to it, which was replaced by live rock instrumentation with a re-release a year later. And that re-release is the subject of today's review. This is In Search Of…
1. Lapdance ft Lee Harvey & Vita: Before Lemon, this was N.E.R.D's biggest hit, Lapdance. With a title like that, you'd expect it to be just another strip club song, but if you pay attention to the lyrics, that's not the case as it's comparing politicians to strippers, tempting you with empty promises while they're taking your money at the same time. Sounds familiar? Anyways, this song is a great example of the Neptunes sound, but with a rock edge to it and it works thanks to the heavier guitars and drums (with a cowbell). Though Pharrell doesn't really sell himself as a bad boy that much thanks to his delivery. I don't know. He doesn't really sell the whole "I'm a badass" thing that well. Oh, and we have a verse from Lee Harvey and it wouldn't sound out of place on an actual strip club song. Still, I dig this song and I would give it a 4/5.
2. Things Are Getting Better: Next up is Things Are Getting Better. I really like the production of this song, from the drums to the synths to the guitars. It's a great groovy vibe and it sounds amazing. The writing, on the other hand, isn't anything that special as it's Pharrell trying to impress a girl and act tough. Why do I get the feeling that this is going to be a pattern throughout this album? I give this song a 3.5/5.
3. Brain: The next track is Brain, which is obviously about blowjobs.
Girl unlatch your bra
But first unlatch your jaw
It's cool to call me dog
But your head is under my paw
Soon as your lips part
Then your tongue it starts
My pulse just races hard
Enough to pop my heart
I'm so high
Yeah, I don't need to listen to this again. The production's really good, but that's not enough. It's a 2/5.
4. Provider: Talk about a tonal whiplash. The last three songs involve sex in some kind of way. Meanwhile, Provider is about struggling to make ends meet when you're poor as dirt and you resort to selling drugs. It's one of the more vulnerable parts of the album that isn't boosted by ego and it's really dope. Also, the music is much slower with an acoustic groove to it. I give it a perfect 5/5.
5. Truth Or Dare ft Kelis & Pusha T: We move on to Truth Or Dare with frequent Neptunes collaborators Kelis and Pusha T. This is another song where the production lifts it because this shit goes hard thanks to those nu-metal guitars and drums mixed with the Neptunes synths. It's a darker sound that works pretty damn well, even when it's going to another sex jam. Kelis did her thing and Pusha T was dope as usual. This song was on the soundtrack to xXx starring Vin Diesel, so I always associate this song with that movie. I give it a 4/5.
6. Tape You: Like the last song, Tape You is a sex song that's coasted by some really good production. It has a really good synth line going along some funky grooves. Still, it has some… pretty bad lines.
Relax girl
Sip some of my slurpee
You don't have to lie to me
It's fly to me
I just want to see you come …out
Now girl kiss her boobs
And you kiss her boobs too
And let your finger dash in
Lights, camera, action
Yyyyyyyyeah. This song doesn't really sell sexy that well. I give it a 2.5/5.
7. Run To The Sun: After that, we get Run To The Sun, a song that Pharrell dedicated to his grandmother. I really like this song. It has some really nice production that's slick and groovy thanks to those electric keys. The writing's a bit corny, but there's a nice sentiment behind them. Songs like this are a highlight to the album and show N.E.R.D at their best. I give it a 4.5/5.
8. Baby Doll: Next up is Baby Doll, which goes for a pseudo-surf rock sound musically with its guitars and drums and I like that sound. Again, the writing is the weakest part of the song as Pharrell is hitting on a girl again. A sample of some of this song's lyrics.
Girl you don't know what you are to me
You are my baby doll
You are my compass star
You drive me up the wall
Girl you don't know what you mean to me
You are my everything
You are my alien
From S-p-a-c-e
Not a bad song, but it's not one of my favorites, either. I give it a 3/5.
9. Am I High ft Malice: Am I High features one-half of Clipse and Pusha's older brother Malice and it's alright. The production sounds good, but Pharrell and Malice were just okay, not great. This song isn't exactly one I would go back to out of this entire album and I would give it a 3/5.
10. Rock Star: Now for the other big hit from this album that isn't Lapdance, Rock Star. I'm sorry, I can't take this seriously. I dig the rock instrumentation, but I didn't like the synths that were added to it. It just throws the whole sound off. Also, Pharrell is trying to sell himself as a badass and it's still not convincing. His delivery doesn't match the tone of the backing music, making the song kind of a mess. Also, the following line is hilarious as fuck.
I guess you ain't heard that we swallow guys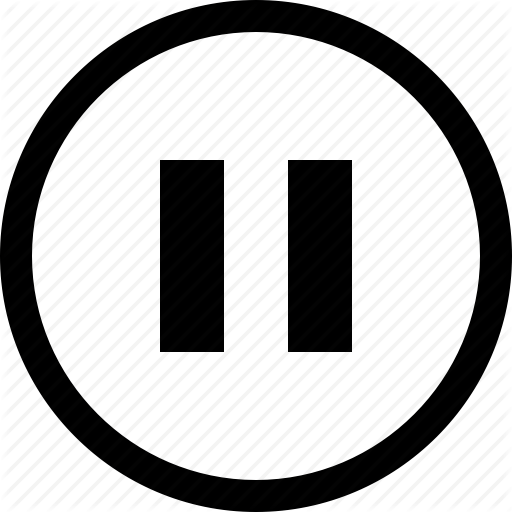 First, Pharrell dares a motherfucker to come in his face and now he proclaims that he and his crew swallow guys.
It's a better Rock Star song than Post Malone or Nickelback, but I'm still giving it a 2.5/5.
11. Bobby James: Dude, this song is great. Bobby James is about a high school kid named Bobby James who turns to drugs to escape his troubles. The music has that low-key semi-psychedelic sound to it with the synths and keys creating a mood like you're in a daze. It perfectly fits the subject matter of the song and it's beautiful. I give this song a perfect 5/5.
12. Stay Together: And we finally wrap up this album with Stay Together. It's fine. It has some decent production and the singing is fine. It's another song about a girl and it doesn't really stand out that much. Kind of an average way to end an album, but it could have been worse. I give it a 3/5.
BEST
Bobby James, Provider, Run To The Sun
WORST
Brain
Overall, I give In Search Of… a 3.5/5. Pros: the production and the instrumentation are great, Pharrell's singing is pretty good all around, and some of the ideas that the songs present are good ones. The cons: the writing for most of the songs are weak and the content is really repetitive. When Pharrell isn't talking about how tough he is, he's focused on girls and sex and that shit got old quick. As you might guess, the Neptunes' foray into rock is a mixed bag, but I did enjoy this album and the songs that I really like will definitely be on rotation. Check it out if you haven't.
Peace!!