This is probably one of the most difficult lists I have ever done and it's based on the 50s, my least favorite decade of popular music. A lot of the hits during this time period were interchangeable. Anyone complaining about popular music today sounding the same, be grateful that you live in a time period where you can access all kinds of music via the internet. If you wanted to know what that decade was like, look no further than 1959. Going by that year alone, the 50s wasn't just a decade defined by rock and roll. There was also a lot of slow-moving ballads, doo-wop, and pop music that leans heavily towards echoed vocals and orchestras. Country has went through both the Nashville sound and rockabilly. For this post, I decided to look at both the worst and best that 1959 has to offer. It wasn't easy, but someone had to do it. Let's get started, beginning with the worst.
First, here are some dishonorable mentions.
DISHONORABLE MENTIONS
The Fleetwoods-Come Softly To Me/Mr Blue
Wilbert Harrison-Kansas City
Paul Anka-Put Your Head On My Shoulder
Dodie Stevens-Pink Shoes Laces
Sammy Turner-Lavender Blue
Thomas Wayne-Tragedy
Alvin & The Chipmunks-Alvin's Harmonica
Frankie Avalon-Bobby Sox To Stockings
The Skyliners-Since I Don't Have You
Skip & Flip-It Was I
Now onto the worst list.
10.
Like every decade, the 50s also has its fair share of weirdness and we're starting the worst list with one of the weirdest songs to hit the charts with Edward Byrnes and Connie Stevens with Kookie, Kookie (Lend Me Your Comb). This song is performed mainly in spoken word as Byrnes portrays Kookie and Stevens portrays his girlfriend, who mostly repeats the title of the song in an oddly sexual manner. She wants Kookie to stop combing his hair so he could kiss her. Listening to this song feels awkward as hell and not helping is the music sounding like something out of a Chuck Jones cartoon. I don't even know what kind of mood it's trying to set. It doesn't take itself seriously, yet it doesn't go all the way to be silly. It's just a weird, yet uneventful mess that makes you question how the idea behind the song was conceived.
9.
Yep. We're talking about Alvin & The Chipmunks here. Backstory: Alvin & The Chipmunks was created in 1958 by Ross Bagdasarian Sr., who went by the stage name Dave Seville. He did the voices of the Chipmunks by recording his vocals and then speeding up the playback. Since their inception, they have done several covers to famous songs and have seen cartoon adaptations and FOUR godawful live-action films. Not one, not two, not three, FOUR. Anyways, they hit number one on the Hot 100 in 1959 with The Chipmunk Song (Christmas Don't Be Late). I never got into Alvin & The Chipmunks even as a kid as I find their high-pitched voices annoying and this song is no exception. The song itself is the Chipmunks singing about what they want for Christmas and Alvin's being a dick as usual as he whines about wanting a hula hoop. I put this song low on the list because it's not the worst thing associated with Alvin & The Chipmunks. Not even close. Still doesn't make it good, though.
8.
Next up, we have The Browns with The Three Bells, which is about guy named Jimmy Brown and his entire life from birth to marriage all the way to death. Funny enough, the male vocalist of the Browns is named Jim Ed Brown, but he's not the same as Jimmy Brown in the song. This song is an encapsulation of the colorless blandness that permeates the 50s decade. Lifeless music, meh vocals, corny lyrics, the whole nine yards. It's nothing you haven't heard in a million other songs. Next.
7.
And now we move on to more of the boring with Wink Martindale doing a cover of Deck Of Cards, which is an old spoken-word song that originates back to the 1940s. It tells the story of a young soldier during World War II who was arrested for playing cards during a church service and he explain himself by giving the cards a religious meaning to them. The music is dull and sounds like Sunday school in music form. The story in the song isn't that interesting and has some holes in its logic. This shit is just boring period and I'd rather not hear it again.
6.
Here's a song that predates Cradle Of Love and Baby Sittin' Boogie. From Jan & Dean, the guys that brought you Dead Man's Curve, here's Baby Talk. It's about actual babies falling in love, which sounds like a rejected Rugrats episode. Throughout most of the song, we have a guy vocalizing like a baby throughout the entirety of the song and it's annoying as fuck. The best part of the song is the music, which sounds like the precursor of a lot of surf records that would pop up in the 60s. But even that doesn't take away from the fact that it's about babies in love. Get this shit outta here.
5.
Remember Bobby Rydell, the guy who topped my Worst of 1960 list? Well, he's making another appearance on a Worst Songs with Kissin' Time, which tells you exactly what the writing is about. Bobby Rydell wants everyone across the country to kiss each other because, in his words, anytime is kissing time. I don't know about you, but I'd rather not lock lips with a stranger, no matter how attractive they are. Also, ladies, if some random dude tries to kiss you without your permission, you have every right to kick them in the balls and call the police on them. Get this shit out of here.
4.
I probably mentioned it in one of my worst lists of the 60s, but one noticeable trend in the late 50s was the teen idols. There was a lot of teen idols back then, even more so than in the late 90s, and Paul Anka was one of them. He's on the list for Lonely Boy, which became his first number one hit. This song is mostly this guy whining about being alone without someone to love and it's honestly pathetic, especially with the way Paul Anka is singing it. And he would go on to do much worse later on in his career.
3.
I don't like Frankie Avalon. At all. He was pretty much the Donny Osmond of his time period and his music is just as bad. He had several hits under his belt, including the number one single Venus. This right here is the 50s at its most sugarcoated, nonthreatening, and white-bread. The music is saccharine and Frankie's singing is weak as fuck as he pleads to the Roman goddess of love Venus to "send a little girl for him to thrill."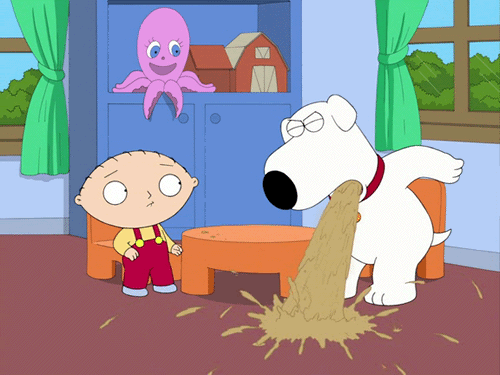 Seriously, what is it with that time period and their obsession with the phrase "little girl?" Anyways, all the people who were talking shit about Elvis should be grateful that he was a thing when you have THIS mushy crap as the alternative. Next.
2.
No, this has nothing to do with the Molly Ringwald movie of the same name (though it is where the movie got its title from and Stray Cats covered it for the soundtrack). Sixteen Candles is a hit from doo-wop group the Crests. Musically, it sounds alright and so are the vocals. It's nothing you haven't heard in any other doo-wop song. But what puts this song up this high on the list is the writing.
Happy Birthday, happy birthday baby
Oh, I love you so
Sixteen candles make a lovely light
But not as bright as your eyes tonight
Blow out the candles
Make your wish come true
For I'll be wishing that you love me too
You're only sixteen but you're my teenage queen
You're the prettiest, the loveliest girl I've ever seen
Sixteen candles in my heart will glow
Forever and ever
For I love you so
For those not keeping track, this is a song where a guy is in love with a teenager. A 16 year old teenager.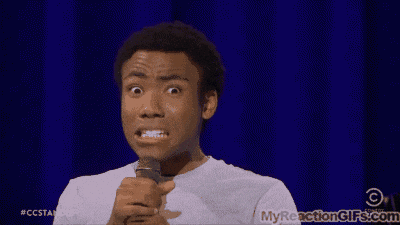 If you set age of consent laws aside, this sentiment still feels icky. But we're not done with the songs with pedophilic tones yet.
And finally, the worst song of 1959 IS………….
1.
This was number 100 on the Billboard Year End chart of 1959, beaten out by 99 other songs. This was a Top 10 hit in the U.S. I just have to ask: why? Why this? Paul Evans' Seven Little Girls Sitting In The Backseat. I originally wanted to do a Target Practice on this song, but I couldn't come up with enough material for it and I decided to wait until this list to talk about it. Oh, boy. So in the song, we have seven little girls who are sitting in the backseat of a car, hugging and kissing Fred while the driver, peaking the action behind him, wants one of the girls to sit with him, but he gets shut down and is told to keep his eyes on the road. One, unless you're driving a limo, how the fuck do you fit eight people in the backseat of a car? That backseat must be crowded like a can of sardines. Two, again with the little girls. You couldn't find any girls who are your age? And where did you find seven little girls anyways? The more questions that are asked, the worst this song gets. What was wrong with people back then? I would comment more on the hokey music and singing, but I'm way too distracted by the awfulness of the content. Congratulations to Seven Little Girls Sitting In The Backseat for being the worst song of 1959.
Now that we got the worst out of the way, let's look at the best list.
First, here are some honorable mentions.
HONORABLE MENTIONS
Santo & Johnny-Sleep Walk
Martin Denny-Quiet Village
Everly Brothers-(Till) I Kissed You
The Drifters-There Goes My Baby
Elvis Presley-A Big Hunk O' Love
Della Reese-Don't You Know
Dinah Washington-What Difference A Day Makes
Jackie Wilson-Lonely Teardrops
Clyde McPhatter-A Lover's Question
Preston Epps-Bongo Rock
Let's go.
10.
Instrumental tracks were huge during this time period and one of those instrumental tracks that became a number one hit was The Happy Organ by Dave "Baby" Cortez. This is part of the 50s that I like with how Cortez plays the organ alongside the rock and roll music. It definitely has that happy vibe that the title was aiming for. There was originally supposed to be lyrics and vocals to the song, but Cortez wasn't satisfied with the end results, so he left it as an instrumental instead. Still, it makes for one of the better songs of the year.
9.
Why don't we move on to some really good doo-wop? That's what the Fiestas gave us with their single So Fine. It's more than just fine, it's a great song. The piano-driven instrumentation drives the song, complimenting the vocal work, which sounds great. Writing-wise, it's a simple love song that works because the group sells the emotion of it with their performances. In a sea of forgettable blandness, songs like this are a real breath of fresh air.
8.
February 3 of 1959 is also known as The Day The Music Died because three major talents of rock and roll died in a plane crash: Buddy Holly, The Big Bopper, and Ritchie Valens, who was one of the first Latin stars in popular music. We all know of him thanks to the classic La Bamba, but his biggest hit was Donna, which is a sad ballad about a girl named Donna who left him. Even with the more somber subject matter, I like the singing from Ritchie Valens and the instrumentation, which goes for the slower parts of rock and roll. It's no La Bamba, but Donna's still a good song overall.
7.
Why don't we add some country onto the list since there was a lot of country songs that became hits back then. There's been many different versions of Gotta Travel On, but Billy Grammer's version is the definitive one. It's the sort of country tune that's silly, yet enjoyable. The music is accented by guitars and banjoes playing alongside each other. From what I've gathered from the lyrics, this song seems to be about a guy who wants to leave his hometown, but he got in trouble with the law and he wants to see his girl. Not the strongest story, but with music and vocals this good, I can't really complain.
6.
Mack The Knife was originally a German song written for a play whose title translates to The Threepenny Opera. It dates all the way back to the late 1920s and has seen its share of covers in different languages, including one from jazz legend Louis Armstrong in 1956 and another from Bobby Darin, who ended up having the second biggest hit of 1959. Darin portrays the titular Mack The Knife and brings a certain swagger to the track that makes it cool. Also, the big band instrumentation here is excellent and matches the content. If you're looking for some good songs from the 50s, you can't go wrong with this.
5.
Time for another gem from Fats Domino, I Want To Walk You Home. Do I even need to say what the song is about? The title tells you all you need to know. It's Fats Domino asking a girl if he can walk her home. You know, the usual 50s stuff. Fats is still as charming as ever in this sweet and innocent track. The music is also pretty damn good with how the guitars and piano sound. It's another great song from a talented dude. Don't sleep on him.
4.
Of course, we can't talk about the 50s without mentioning Elvis Presley, who was one of the people who made that decade tolerable. Like Billboardguy1 once said, the charts needed Elvis. Seriously. He's on this list for his cover of (Now And Then There's) A Fool Such As I. Originally a song from Hank Snow, Elvis took this record and made a rock and roll classic out of it. Ray Walker and the Jordanaires provide backing vocals and they perfectly compliment Elvis, who sounds great as usual. You know the one thing that pisses me off about this song? It got blocked from the number spot on the Hot 100 by Come Softly To Me by the Fleetwoods. People wanted to listen to more boring shit over friggin' Elvis.
3.
Another reminder that Jackie Wilson is awesome and don't you forget it. The dude is a legend who knows how to entertain people, something that artists after him took note of. His big hit in 1959 was That's Why I Love You So, which is about the special woman in his life. You can feel the emotion and passion behind every word sung by Jackie and you believe that he's in love. It also helps that the music is fun and sunshine-like. This is a soul classic from one of its greatest legends.
2.
Peter Gunn was a detective show that ran from 1958 to 1961. The most memorable thing about the show is its theme song, which is probably one of the most awesome instrumental tracks to ever become a hit in the 50s. Composed by Henry Mancini, the song gained immense popularity thanks to the Ray Anthony version. It has one memorable bassline that stays in your head for days and then there's those horns. This shit just kicks all kinds of ass and wouldn't sound out of place in an action movie or spy thriller. I recommend checking this out if you haven't.
And finally, the best song of 1959 IS…………
1.
He topped by Best of 1960 list and had the best hit song of the 60s overall. Now Ray Charles is at the top of my Best list for 1959 with What I'd Say. It's another one of his classic records that had a ton of energy behind it. The music could get anyone moving with its electric piano riff that's then accompanied by piano and drums that cranks things up a notch. And that's before we get halfway through the track, which contains a call-and-response between Ray and the Raelettes. Ray Charles himself matches the energy of the song as he gets into the whole vibe of the music. The raunchy nature of the song gained some controversy from both black and white audiences and its use of gospel elements were also crititcized. Hey, you can't make an omelet without breaking a few eggs. Fun fact: this was one of the first soul songs to become a hit and helped Ray Charles break through to the pop charts after much success on the R&B charts. Damn near every soul song that became a success owes a debt to What I'd Say, which is why I'm glad to call it the best hit song of 1959.
And those were the worst and best that 1959 had to offer. And that means my journey through Billboard history has come to an end. I started this because I was curious to see what people were listening to back in the days and how the hits of the past have held up through time. We've seen some all-time classics, some godawful atrocities, and everything in-between. I've learned a lot and I had fun going through the past decades. I hope you did, too. I might do more lists, but they'll be on different subject matters and possibly not related to music. Stay tuned for more.
Peace!!
SONG OF THE WEEK
Rainbow-Kacey Musgraves