Welcome back to another Hot R&B Singles Review. Let's get started.
LINK TO 1994 HOT R&B SINGLES CHART
Cry For You-Jodeci: We start off my birth year with Jodeci. Nice. This is Cry For You. This is a damn good ballad. These dudes put in work on the vocals because they sound amazing. It matches the desperation that the content is going for, being a post-breakup song where a guy wants to get back with his ex. I give this song a 4/5.
Understanding-Xscape: It's better than Just Kickin' It, but it's still pretty meh overall. Not really something I give it a 2/5.
Bump N' Grind-R. Kelly: One of R. Kelly's biggest hits and his first number one. I'm going to be honest with you all: I never liked Bump N' Grind. Initially, I saw it as just another mediocre slow jam with some good singing behind it. Then I heard about his… well, preference for underaged girls and it made me look at this song in a completely different light, especially with lyrics like these.
I don't see nothing wrong with a little bump and grind
See I know just what you want
 And I know just what you need, girl
 So baby, bring your body to me (bring your body here)
 I'm not fooling around with you, huh
Girl, won't you try some of me
 No need to look no more
 Because I've opened up my doors
 You'll never feel another love you see
 You'll never wanna another love
 You'll never find another me
And let's not ever forget about this gem in the beginning.
My mind is telling me no
 But my body, my body's telling me yes
Well, Kells. You probably should've listened to your mind. What was it you said? Use your common sense? Yeah, I don't need to listen to this again. It's a 2/5.
Back & Forth-Aaliyah: On a somewhat related note, we move on to Aaliyah and her debut single Back & Forth. I am split on this one. On the one hand, it's a fun party jam with a slamming beat and Aaliyah being… well, Aaliyah. On the other hand, this is written and produced by a man who married her when she was 15 (yeah, that happened) AND produced her entire debut. Wanna know the title of that album?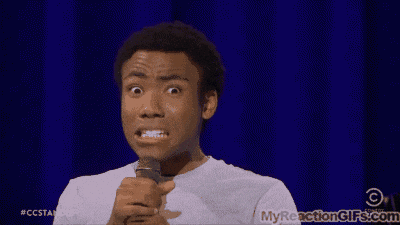 Gotta love how R. Kelly is just chilling in the background like a ghost in both song and in the album cover. This explains why I prefer Aaliyah's work with Missy Elliott and Timbaland and why I rarely go back to that first album. Ignoring that, I give Back & Forth a 4/5.
Any Time, Any Place-Janet Jackson: A great sex jam from an iconic artist. Any Time, Any Place is about doing the freak in public, if you know what I mean, and it's awesome. The snaps going along with the keys and the sexiness of Janet Jackson makes for some really seductive quiet storm. Granted, the song is long, clocking in at 7 minutes, but it's still a classic. I give it a 5/5.
I'll Make Love To You-Boyz II Men: The third biggest song of 1994, I'll Make Love To You is another one of Boyz II Men's most recognizable songs. It's one of those songs that people dedicate to their significant other and has been used as a wedding song. As a result, it kinda got overplayed. But it's still a damn good song. The vocals are still on-point, the production is pretty good for this kind of ballad, and that chorus just soars. It's damn near impossible not to feel some type of way about that chorus. I give it a 4/5.
I Wanna Be Down-Brandy: The debut single from one Brandy Norwood. This song would be the start of an immensely successful career that would last for the rest of the 90s and even to the early 2000s. This is I Wanna Be Down and while I do like some of Brandy's songs, this is one that I consider just okay. It's a very typical teenage love song with a beat that's heavier than it has any right to be. Compared to some of the other songs Brandy has, this doesn't have much replay value for me. I give it a 3/5.
Practice What You Preach-Barry White: Remember that Kent Jones song from 3 years ago, Don't Mind? Well, here's the song that it interpolated, Practice What You Preach by Barry White. It's fine. The production is what you expect from an R&B ballad from this time period and Barry White still sounds great. But it doesn't really resonate as much as his work in the 70s. This is just me. I give it a 3/5.
Creep-TLC: Hell, yeah. Now that's what I'm talking about. In 1994, TLC released CrazySexyCool, which included the hit single Creep, which is a 90s classic. This song has one of the dopest beats of any 90s hits. The hard-hitting drums going alongside the horns and guitar riff just slaps. It's about infidelity, mainly the woman cheating because her man is cheating on her. Not exactly a good thing to do, but you understand why, because she wanted affection that wasn't being given. Not much else to say about Creep, it's great. I give it a 5/5.
BEST
Creep
HONORABLE MENTION
Any Time, Any Place
WORST
Bump N' Grind
DISHONORABLE MENTION
Understanding
And those were the number one songs on the Hot R&B Singles chart of 1994. Next time, we'll be looking at the number one Hot R&B Singles of 1995.
Peace!!
SONG OF THE WEEK
Blue Laces 2-Nipsey Hussle