Welcome back to another Random WTF Lyrics where we look at six random lyrics from six random songs. Let's get started.
Fix You-Coldplay
Lights will guide you home 
And ignite your bones 
And I will try to fix you
What kind of lights are you using that causes your bones to spontaneously combust? Or is it one of those lights that causes cancer? Just saying, you don't want to be near those lights unless they give you superpowers.
Whenever, Wherever-Shakira
Lucky that my breasts are small and humble
So you don't confuse them with mountains
You know? I've heard dudes give various names to boobs and mountains is definitely one of them. But no one's dumb enough to think of them as literal mountains, it's a figure of speech. Also, I'm pretty sure in Shakira's case, dudes are less focused on her breasts and more so on her ass. Just saying, them hips don't lie.
Bang Bang-Young Buck
Just think if I ain't empty the clip, and he killed me, would I still be living?
Uhh, … no. If you're killed, you're dead. That's it. End of story.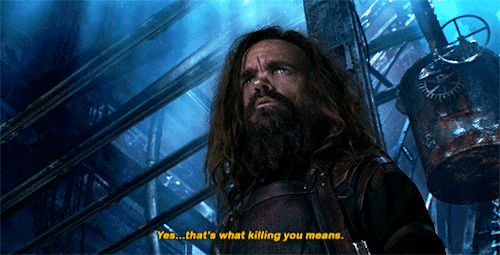 Pills And Automobiles-Chris Brown ft Kodak Black, A Boogie Wit Da Hoodie, & Yo Gotti
Now this line doesn't come from Chris Brown. Don't get me wrong, there's a lot of bad lines in this song, but for this post, I chose one from Yo Gotti.
Yup, I got the pussy first and then I ignored you
You fucked another nigga, you ain't loyal
Bro, this is your fault right here. You fucked this girl once and didn't pay any attention to her. You're really surprised that she's gonna move on to someone who is gonna satisfy her?
Feels-Calvin Harris ft Pharrell, Katy Perry & Big Sean
Flyin' first class through the air, Airbnb
Airbnb is not an airline. It's basically like Uber, but for lodging and bed & breakfast services. What, did Big Sean think that because the service has "air" in its name that it's an airline. Seriously, if you don't know what something is, look it up online or don't put it in your song at all. Man, Big Sean's got some terrible lyrics. So let's end things on a really bad one.
Blessings-Big Sean ft Drake & Kanye West
I guess when the stars align, you do like the solar system and plan it (planet) out.
GET IT?! PLAN IT OUT?! PLANET OUT? HUH?! HUH?!
And that was Random WTF Lyrics. No lyrics are safe.
Peace!!